Panels
Panels
Panels → When there is a visible side of a cabinet we recommend you put an end panel on it to give your kitchen a cleaner, finished look. These panels are typically 16mm thick.
Subcategories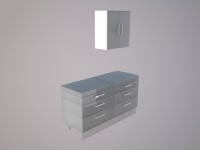 Wall cabinet end panel 720 x 316 mm
$
60.00
In stock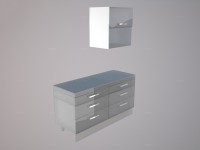 Wall Microwave cabinet end panel 720 x 490 mm
$
70.00
In stock
Please be advised that the images for some of the panels and combined cabinets show additional pieces which are not sold with the product. In these images, the items highlighted in white are typically what is being sold and the items in grey are not included with the product.