Bench tops
Bench tops
Bench tops → Our custom made benchtops come in stone or laminate. Please contact us for a price quotation if you know the measurements for your benchtop. There is also a couple of standard benchtop lengths that we offer for your super quick garage benchtops etc.
Subcategories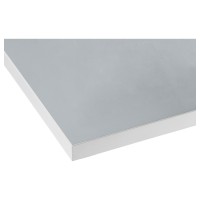 Sale!
Standard Bench Top Double Sided - Grey and Blue
$
30.00
In stock
Please be advised that the images for some of the panels and combined cabinets show additional pieces which are not sold with the product. In these images, the items highlighted in white are typically what is being sold and the items in grey are not included with the product.
2-3 weeks
2-3 weeks
2-3 weeks
2-3 weeks
2-3 weeks
2-3 weeks
2-3 weeks
2-3 weeks
2-3 weeks
2-3 weeks
2-3 weeks
2-3 weeks
1 week
1 week
1 week
2-3 weeks
2-3 weeks
2-3 weeks
2-3 weeks
2-3 weeks
2-3 weeks
2-3 weeks
2-3 weeks
2-3 weeks
2-3 weeks
2-3 weeks
2-3 weeks
2-3 weeks
2-3 weeks
2-3 weeks
2-3 weeks
2-3 weeks
2-3 weeks
2-3 weeks
2-3 weeks
2-3 weeks
2-3 weeks
2-3 weeks
2-3 weeks
2-3 weeks
2-3 weeks
2-3 weeks
2-3 weeks
2-3 weeks
2-3 weeks
2-3 weeks
2-3 weeks
2-3 weeks
2 months
2 months
2 months
2 months
2 months
3 months