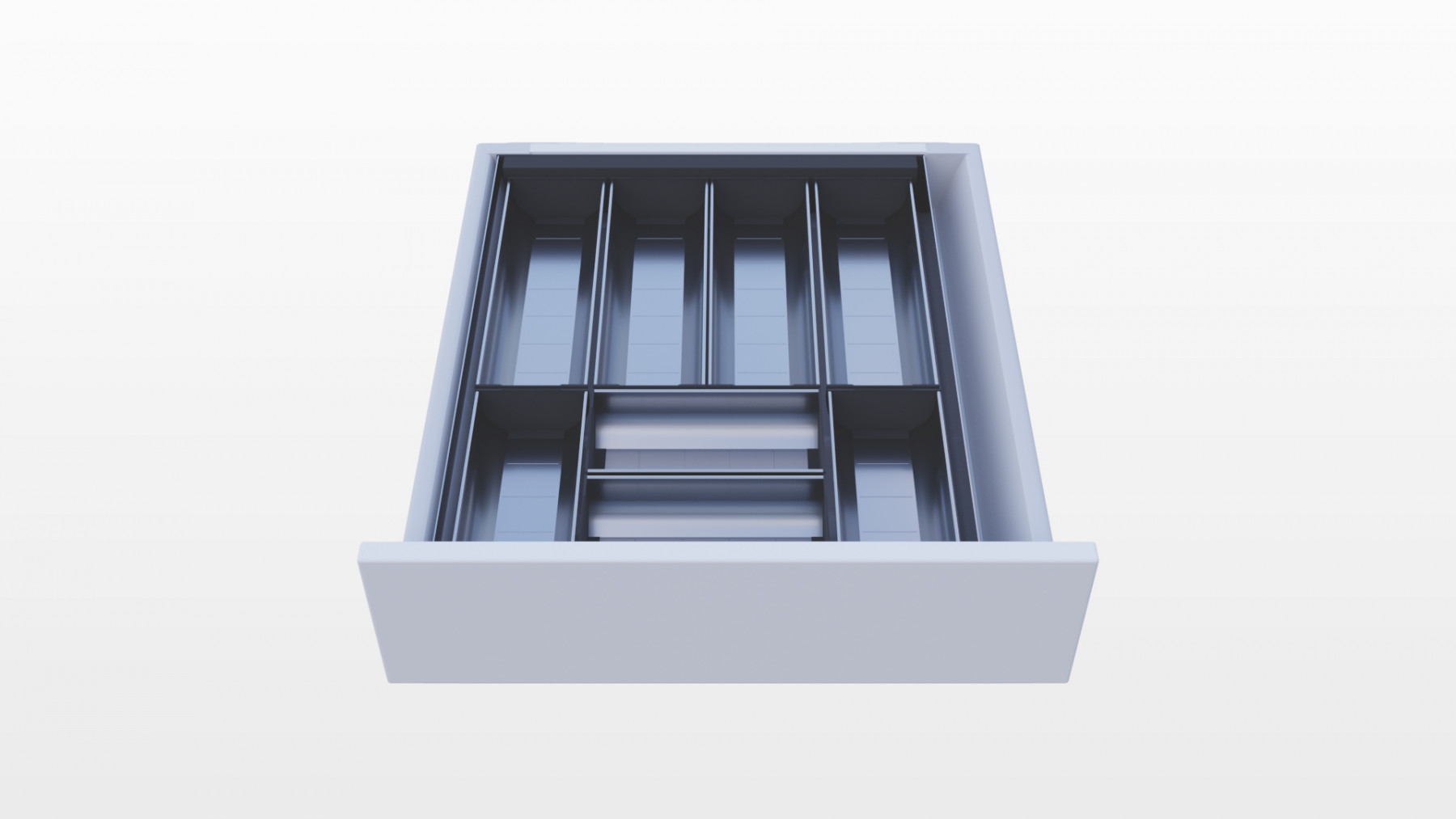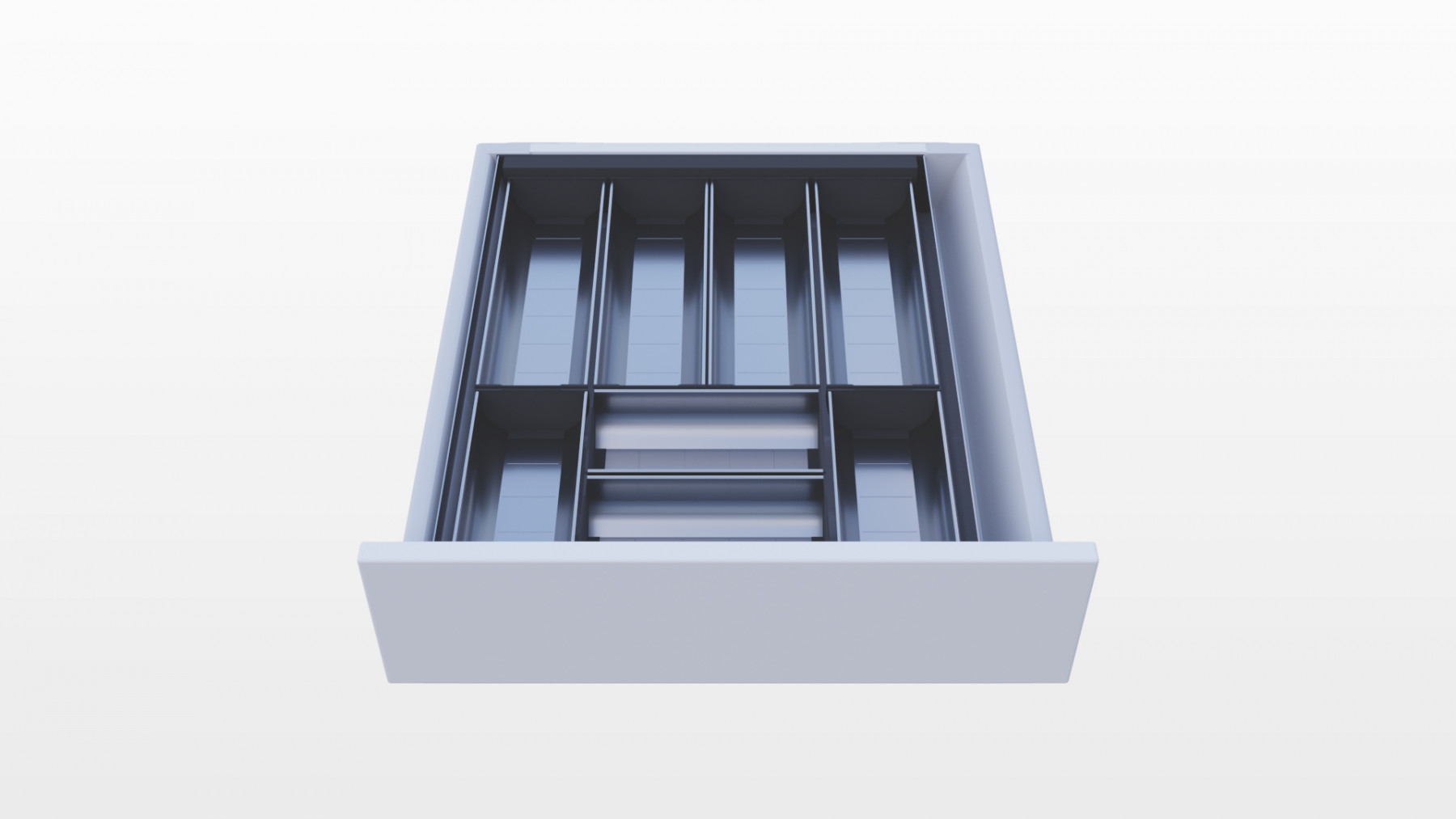 Stainless Steel Modular Cutlery Insert for 500mm wide drawers
Check delivery price 
Components stock availability
Product description:
Modular stainless steel cutlery insert for 500mm wide drawer units*.

Stainless steel modular cutlery insert for 500mm wide drawer unit. Comes with three smaller modules and three longer modules and an empty section for longer utensils as seen in the image.
Comes with modules as pictured, designed to be rearranged to suit your preference.
Dimensions:
- 380mm Wide
- 472mm Deep
- 64mm Tall


Features and benefits:
Made of Stainless Steel - making for a durable and robust product.
Easy to clean - can even be put in the dishwasher.
Modular system - trays can be rearranged to work how you want it.

* Please note that the cutlery insert is 380mm wide while the internal drawer cavity of our 500mm drawers is approximately 410mm wide.
See image detailing how the product fits our drawer unit.


---
1x INSERT INOX CUTLERY TRAY E0650D 450W M
With this product people also buy