Inoxa 600mm Wide Pantry Swivel Basket Set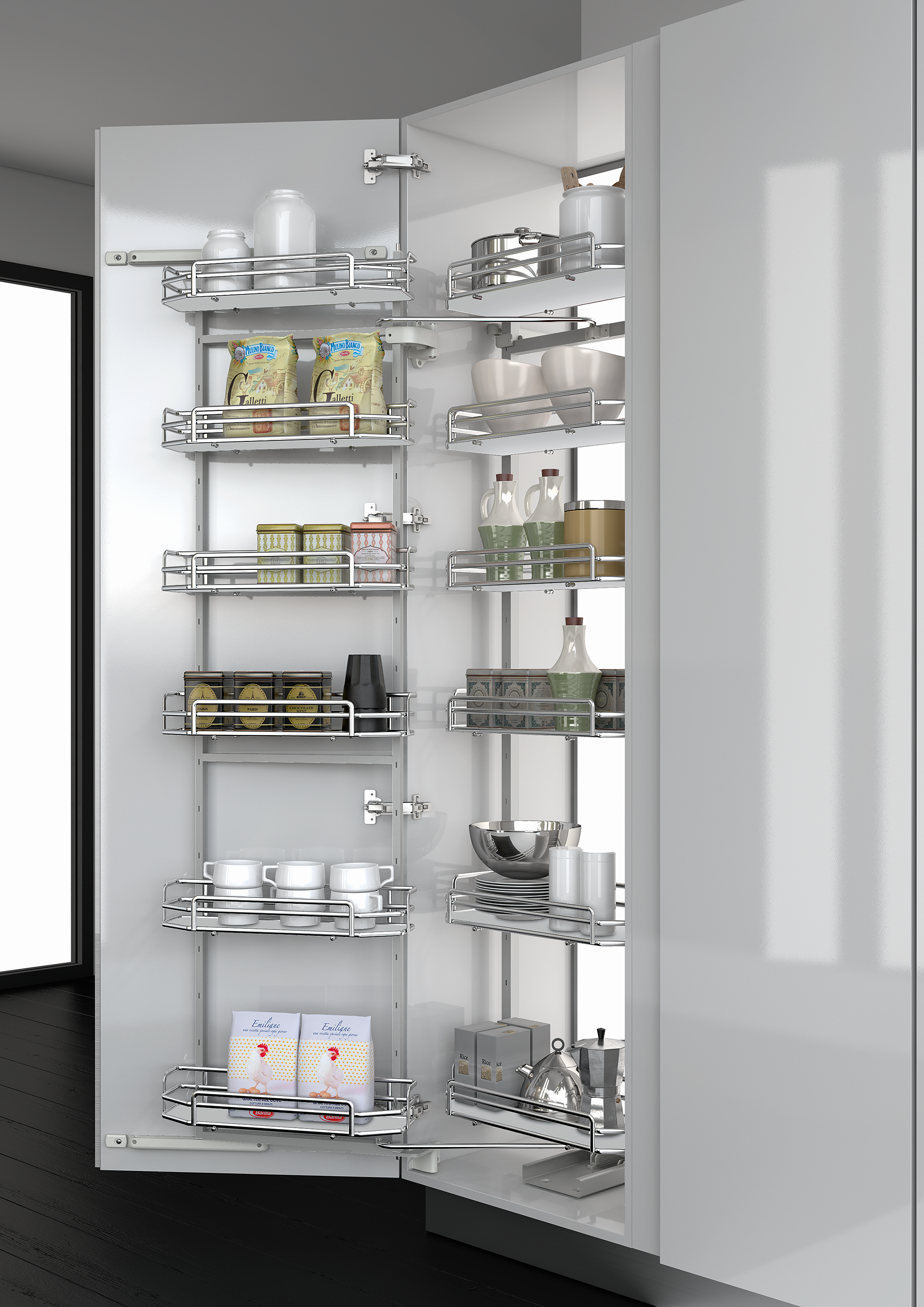 Inoxa 600mm Wide Pantry Swivel Basket Set
---
Catalogue No.:  INOXA-INSERT-PANTRY-W600-SWIVEL-SET
Price: $1900.00
Available by request
Note: This product contains more than one component. Because of that, the price and the quantity depend on components' combination and availability. If the component(s) is available on backorder only, the product will be issued only after all the components arrive on Estimated Time Arrival (ETA). Please see the section 'Components' or contact us for details.
---
This basket set is designed for 600 mm Wide Pantry, arranged as two sets of six, twelve total. One set to be mounted to the door, and the second set to the base and one side of the pantry. As the door is opened, the set mounted to the base of the pantry is pulled out and "swivels" with the set mounted on the interior of the door 140 degrees. This set is reversible for left or right mounted pantry doors. The weight guide capacity is 150 kg in total.

Please note the screws for installation are not included and will need to be purchased separately from your local hardware store.
INCLUDES:
1 Fixed Frame
1 Pull-Out Frame
12 Baskets
FEATURES:
Soft-Close: Standard

Treatment: Anti-slip
Basket Bases: High Pressure Laminate (white)
COLOURS:
Frame Finish: Grey

Baskets Finish: Chromed
Baskets Bottom: White
Please note this is only the basket insert, the cabinet etc. is not included
---
Depth: 493 mm
Width: 557 mm
Height: 1765 mm
* The values above are for unpacked and assembled product