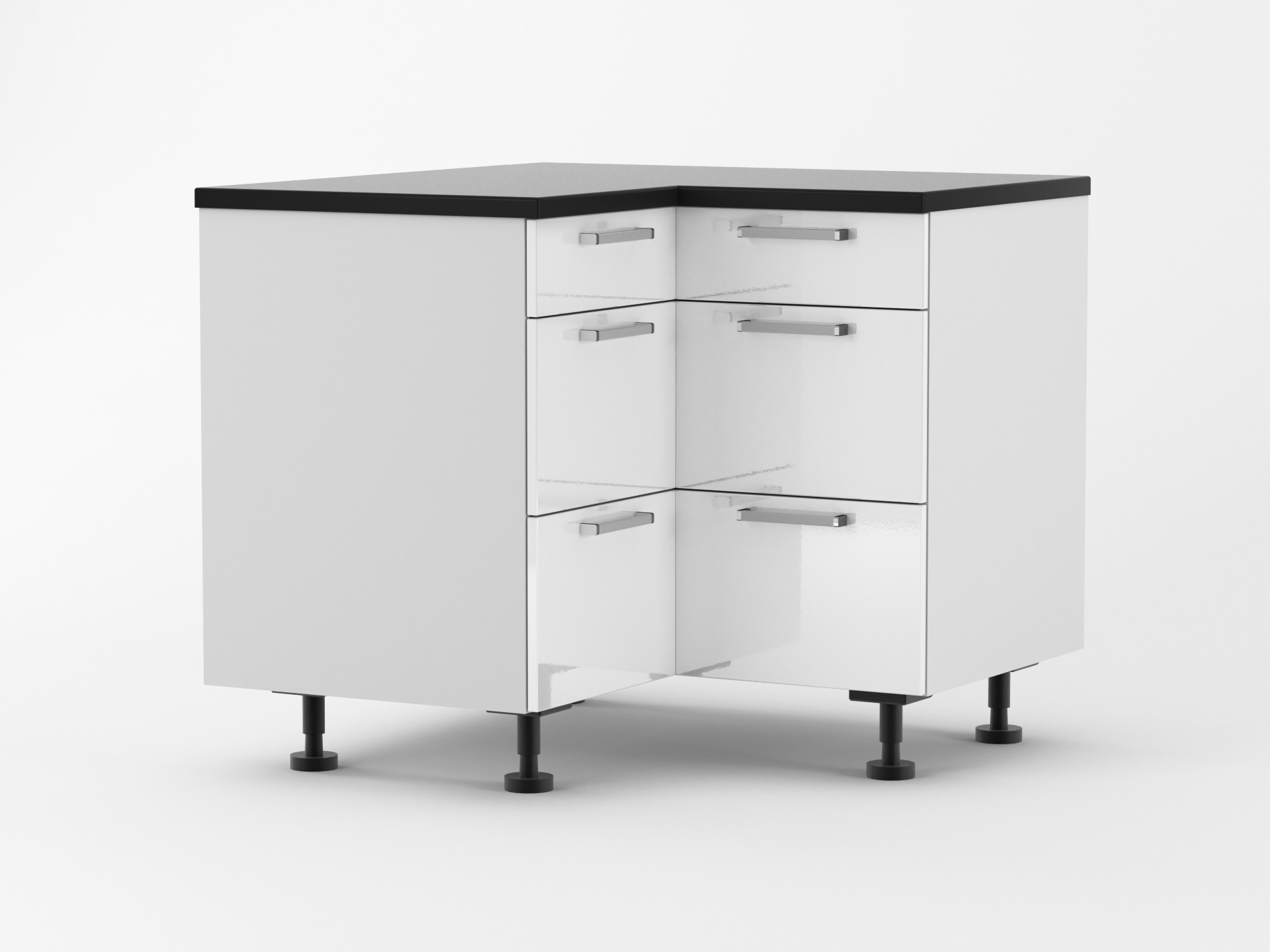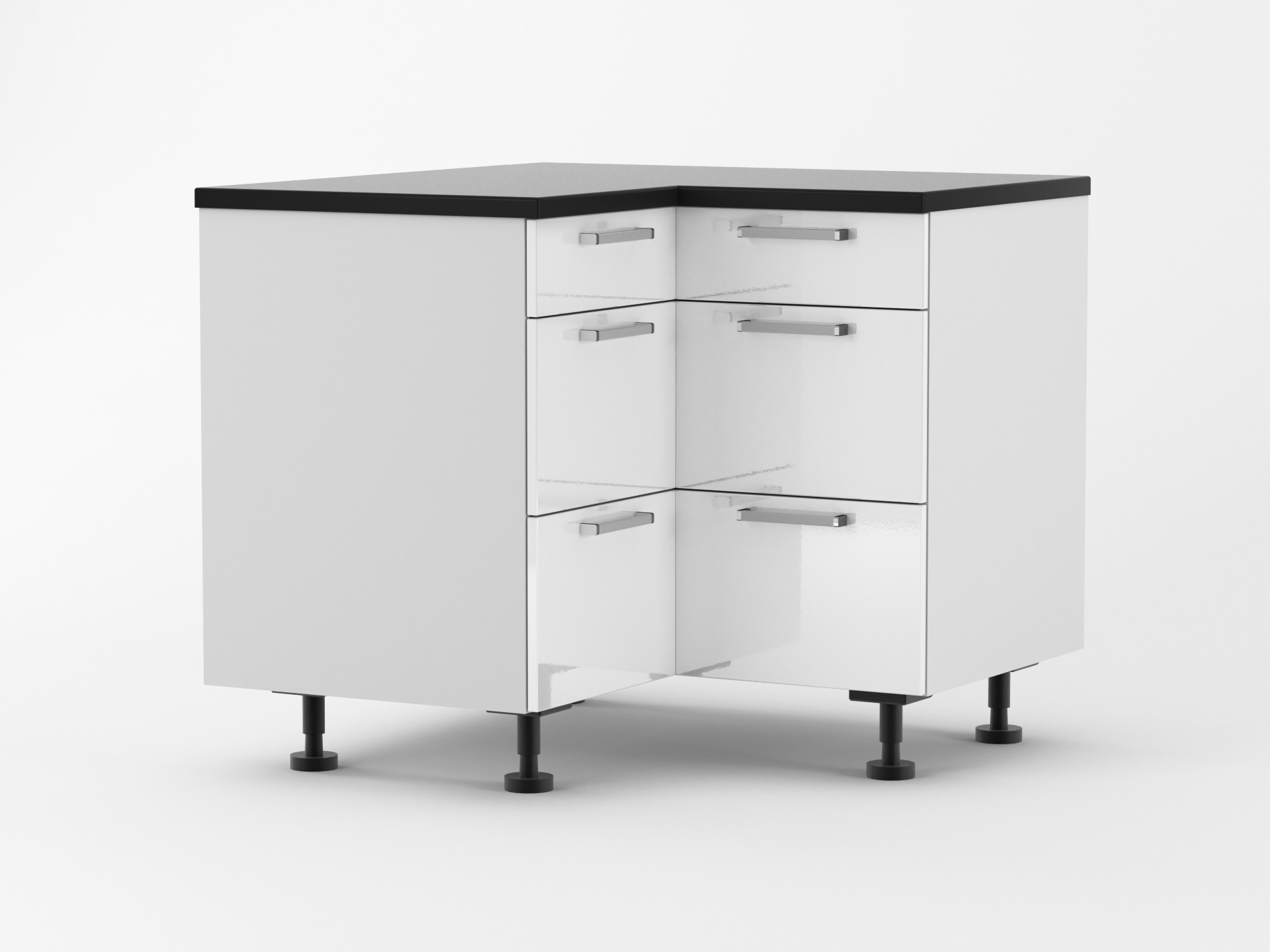 Florence - Doors for 1000/1000mm Wide Corner 3 Drawer Base Cabinet
Check delivery price 
Components stock availability
Rosedale

Tauranga

Henderson
---
Description
This item is for the DOOR(S) and/or DRAWER FRONT(S) ONLY.
Does NOT include cabinet body, or where applicable: hinges, drawer runners, feet, screws, toe kicks or handles.

European made door/s to fit a 1000/1000 corner drawer base cabinet:

1000mm x 1000mm wide,

870mm high,
580mm deep.
Florence High Gloss White: The cabinets are made from 16mm HMR moisture resistant board with solid 16mm thick back. Comes flat packed with MDF thermowraped foil doors, adjustable feet. Does not include Toe-kick, Handle. The door on this cabinet is 18mm thick for added durability and resilience.
Does not include Toe-kick, Handles and bench top.

Door measurements are: Top drawer - larger door 141mm high, 431mm wide and 18mm deep, smaller door 141mm high, 415mm wide and 18mm deep. Bottom drawers - larger doors 284mm high, 431wide and 18mm deep, smaller doors 248mm high, 415mm wide and 18mm deep.

Door sizes may vary 1-2mm per door.
Please note: the back of the door is white.
When installing these drawers beside an oven, pantry or fridge you will need to ensure there is clearance for the drawers to open. If not we recommend the use of a filler panel on either side of the drawers.