Venice Kitchenette Kitchen 2916mm x 916mm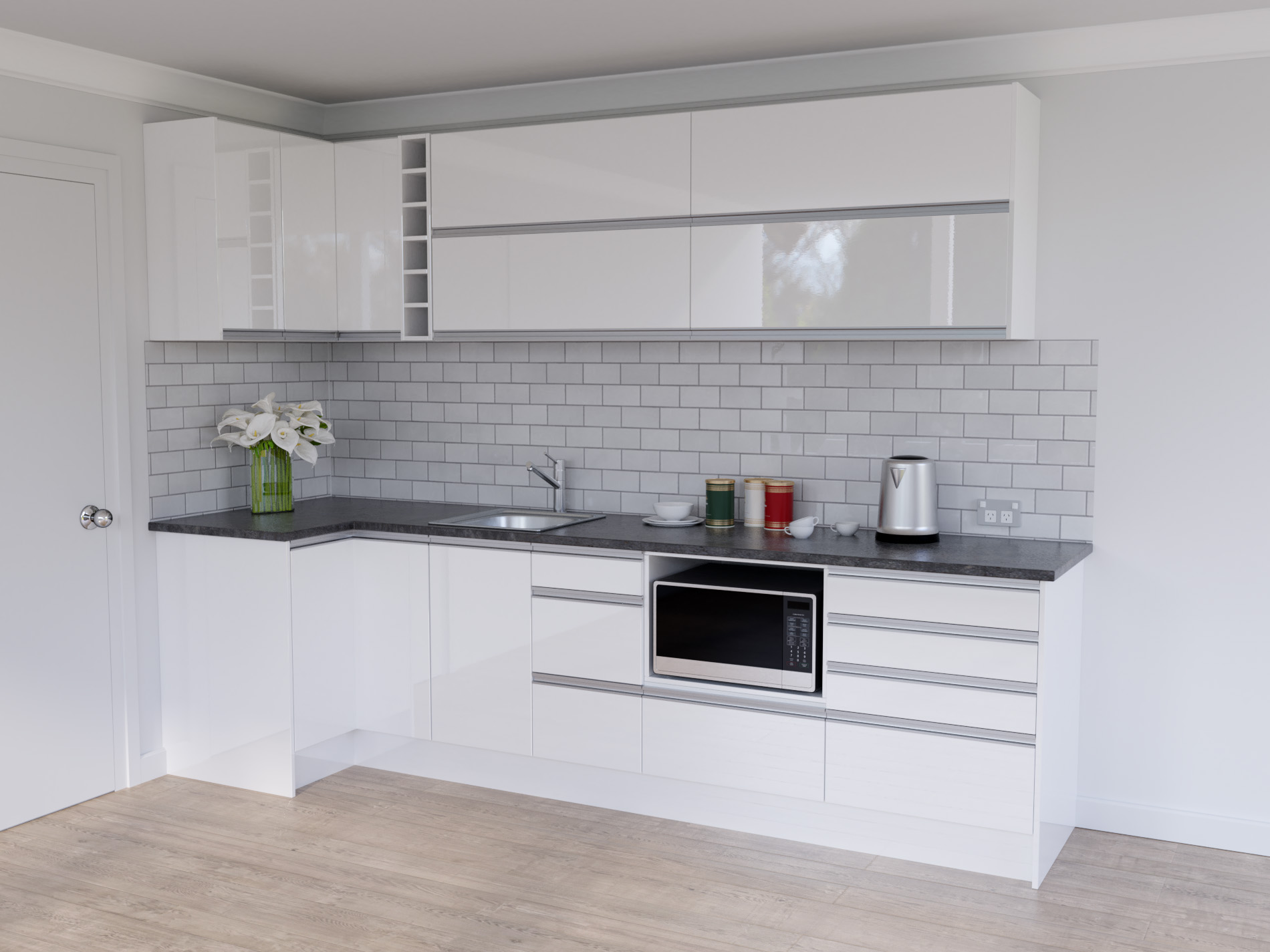 Venice Kitchenette Kitchen 2916mm x 916mm
---
Catalogue No.:  KITSET-KITCHEN-VENICE-1
Price: $4506.00
Available by request
Can be backordered, ETA: 3 months
Note: This product contains more than one component. Because of that, the price and the quantity depend on components' combination and availability. If the component(s) is available on backorder only, the product will be issued only after all the components arrive on Estimated Time Arrival (ETA). Please see the section 'Components' or contact us for details.
---
Venice doors are 18mm thick to ensure they are durable and sturdy. The door is finished in our High Gloss White colour and they come with a recessed handle made in an Inox colour. The recessed handle is made using a new, specialised process which removes the sharp edges from the ends of the handle, meaning these doors are safer for you and for your family.

This kitset kitchen is designed for a space that measures 2916mm by 916mm, however you can rearrange the cabinets however you please for your own space. If you wish to change what cabinets you are purchasing this may be possible (with additional costs), please contact us to enquire.
This kitset kitchen includes cabinets and paneling only, the sink, bench top, appliances, splashback etc are not included.
The cabinets included in this kitset are:
1x 900x900mm Corner Base Cabinet
1x 400mm Base Cabinet
1x 400mm Three Drawer Base Cabinet
1x 600mm Four Drawer Base Cabinet
1x 600mm Single Drawer Base cabinet (442mmH)
1x 600mm Base Thermal Wrapped Microwave Box
1x 600x600mm Wall Corner Cabinet
4x 1000mm Horizontal Wall Cabinet
1x Wine rack, High Gloss White Thermo-wrapped
1x 300mm Wall Cabinet
Plus 2x base and wall end panels and toe kicks.

---
Depth: 916 mm
Width: 2916 mm
Height: 2220 mm
* The values above are for unpacked and assembled product