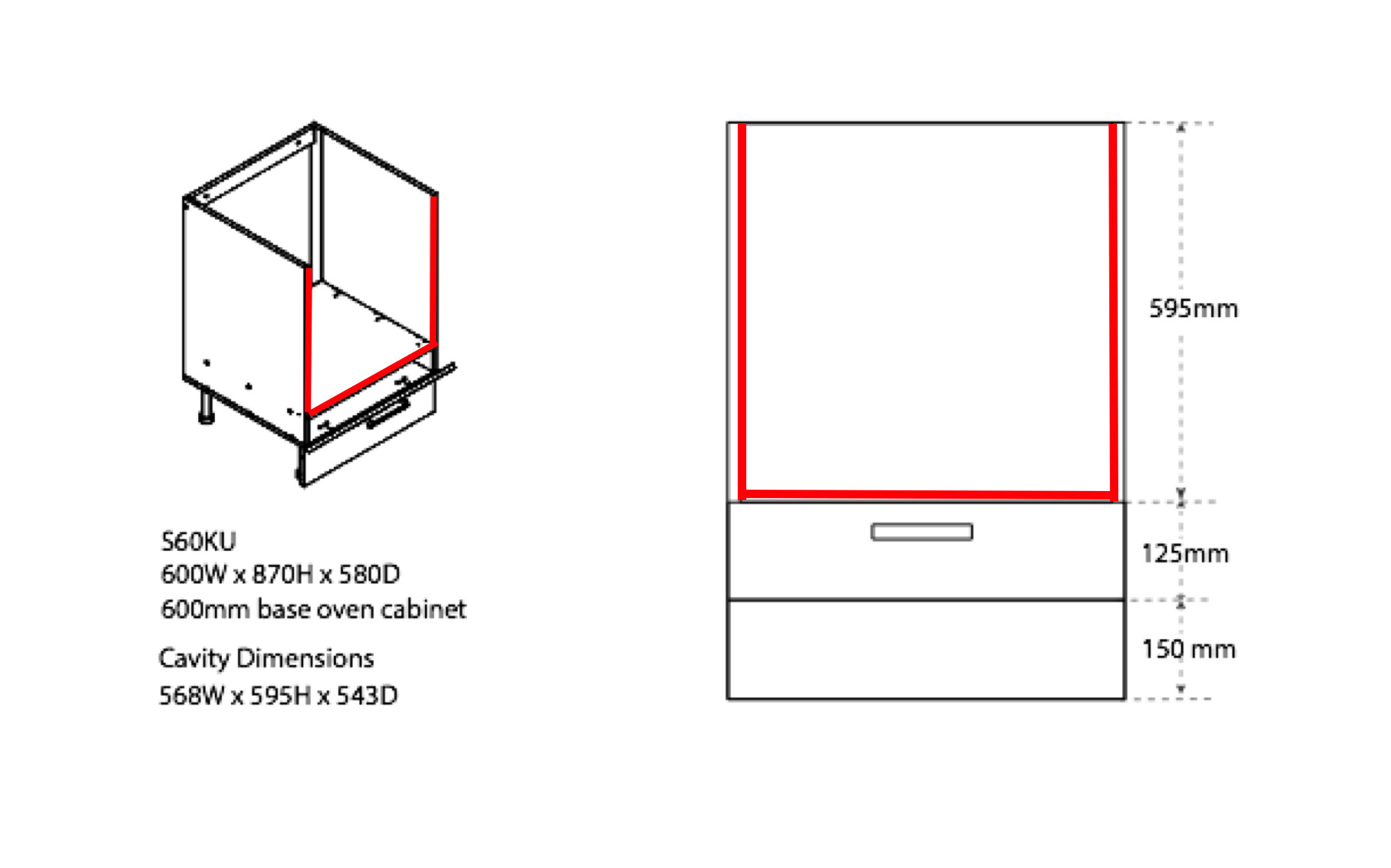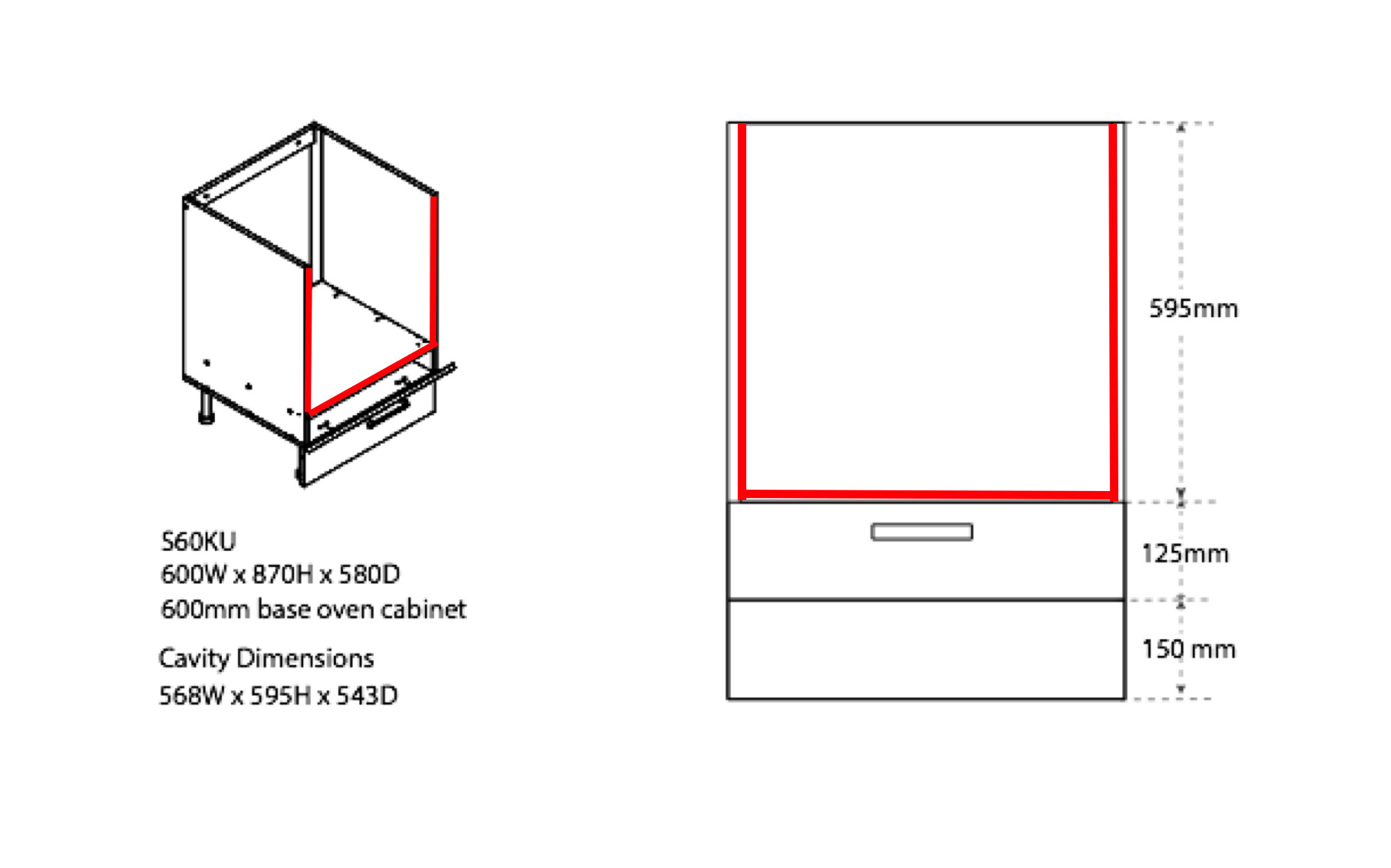 Oven Heat Deflector Strips
Check delivery price 
Components stock availability
Rosedale

Tauranga

Henderson
---
These heat deflector strips are designed to protect the surrounding cabinets from the heat of steam coming from your oven. While they are not a guaranteed form of prevention for heat damage, they are proven to be very effective at deflecting the heat away from nearby cabinets.
These heat deflectors can be used in our base cabinets or our tower oven units. However the base strip is only long enough to fit into our 600mm wide cabinets, not the 900mm wide oven cabinets.
Our heat deflectors come in a set with a strip for either side and a strip down the bottom.
PLEASE NOTE the heat deflectors are silver and made of metal, the image provided is simply to demonstrate where the heat deflectors will go.