Body for 900mm/800mm corner base cabinet Euro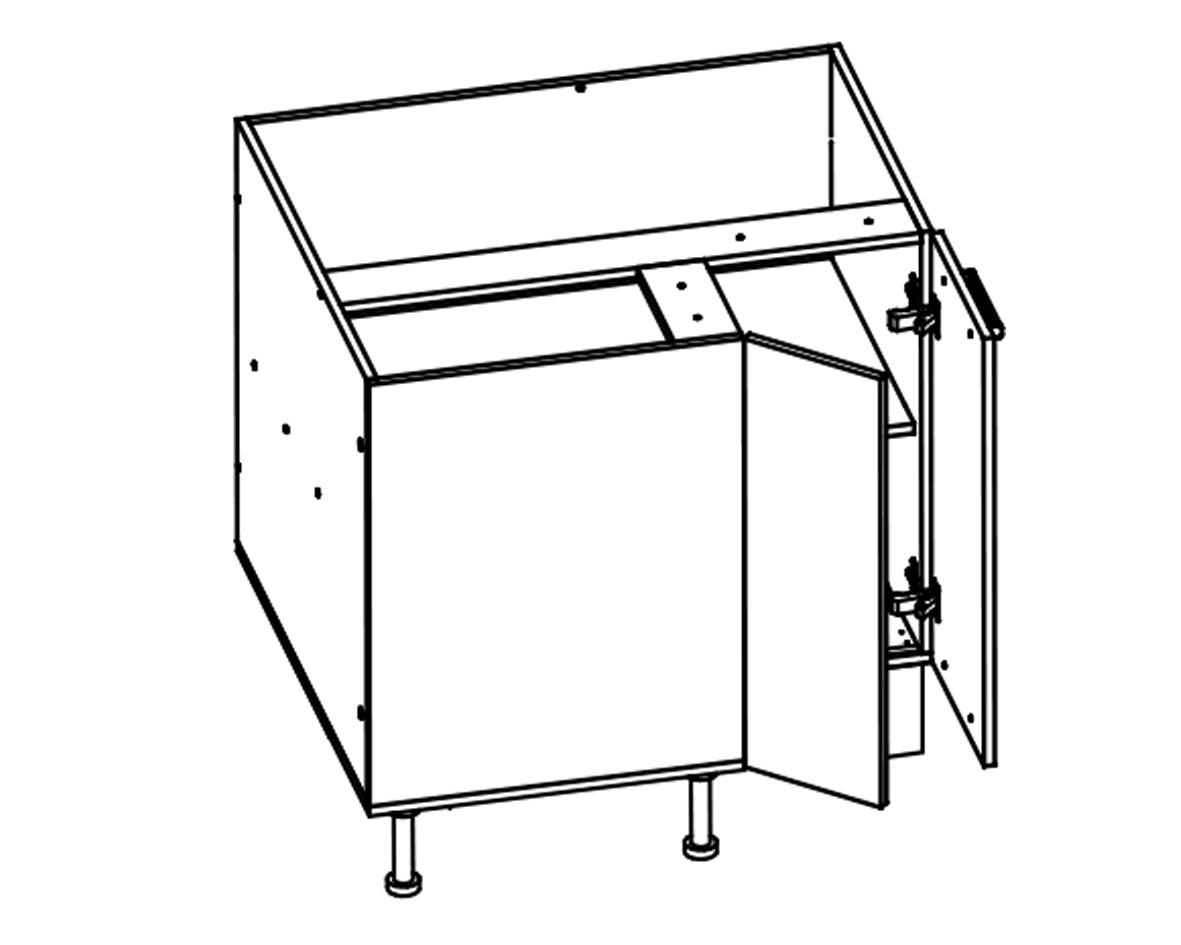 Body for 900mm/800mm corner base cabinet Euro
---
Euro S120/90/222/2D: Please be aware that this cabinet is made to be reversible but if the longest side is on the right, the screws and other fastenings will be visible on the top of the shelves.
Catalogue No.:  S90/80-BODY
Price: $220.00
In stock
Note: This product contains more than one component. Because of that, the price and the quantity depend on components' combination and availability. If the component(s) is available on backorder only, the product will be issued only after all the components arrive on Estimated Time Arrival (ETA). Please see the section 'Components' or contact us for details.
---
This item is the BODY ONLY. Includes all parts needed to assemble it including hinges, screws, ( if applicable; drawer runners and drawers but NOT drawer fronts) but NOT including Doors or Toe kicks.
Please note, when assembled this cabinet's larger door (not included) must always be opened first.
---
Depth: 900 mm
Width: 800 mm
Height: 870 mm
* The values above are for unpacked and assembled product