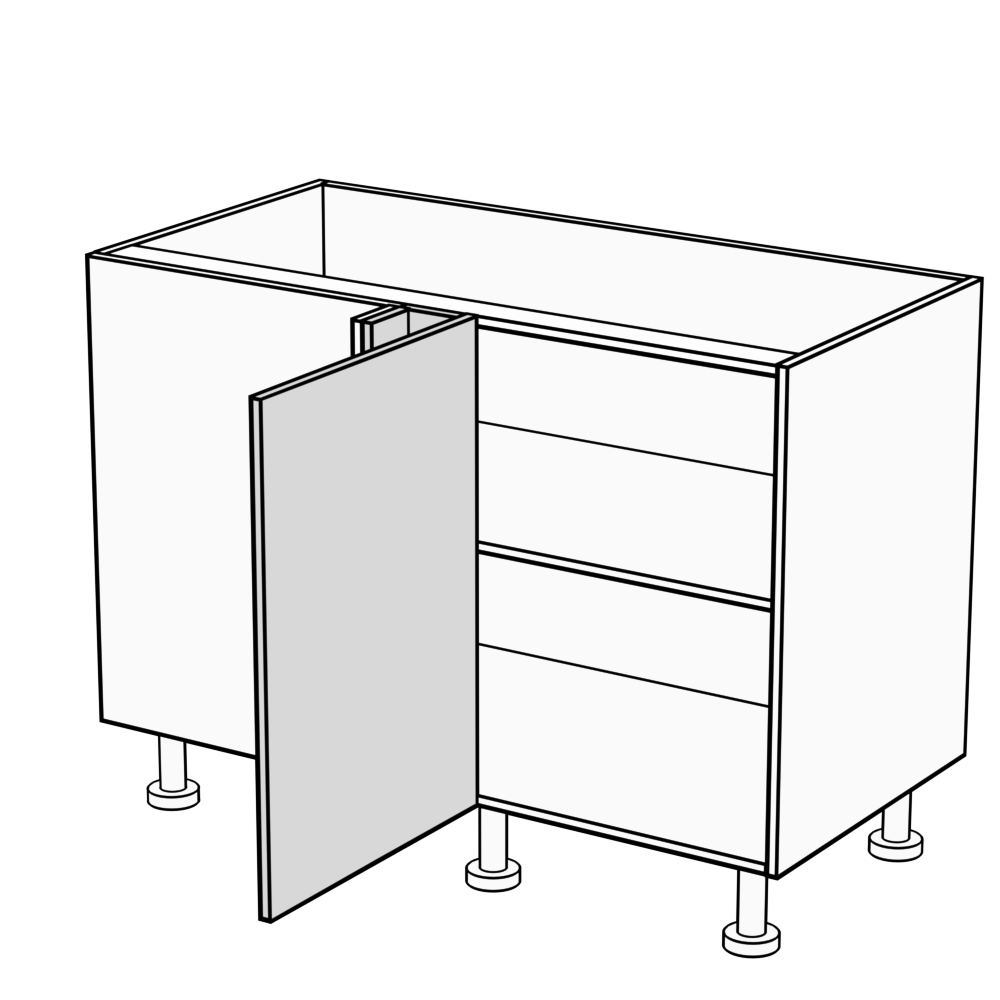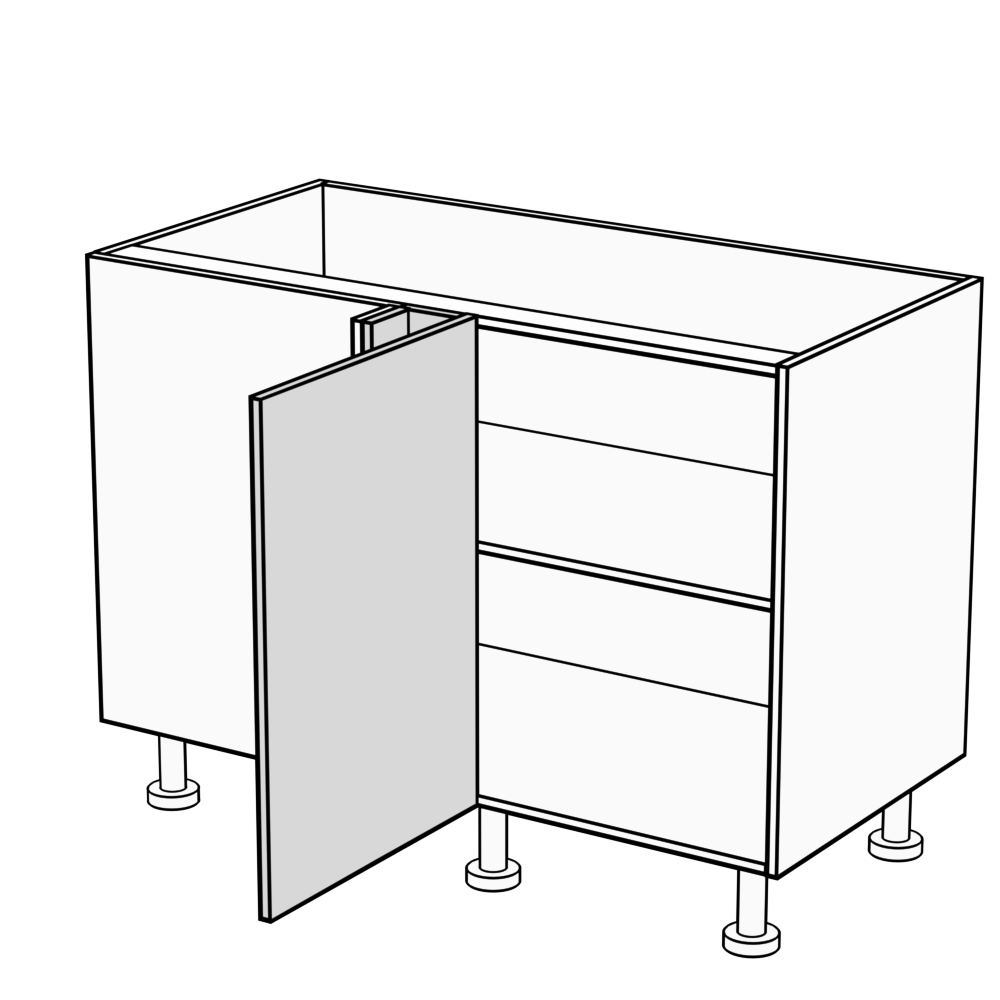 Body for 1150mm wide Blind Corner Cabinet for Adjustable Door Width
Check delivery price 
Components stock availability
The blind corner cabinets with the 1150mm carcasse are set up to be sold with either a 500mm, or a 600mm wide door. The panels in the corner are now both the same size (84mm wide).

The blind corner cabinet will have a distance from the wall to the next cabinet of 650mm with door (and panels) on it. This means that it is easier to line up the lines of the kitchen cabinets on the wall with the base cabinets. Also, the distance from the wall to the edge of the cabinet on the longest side will be 1150mm (with the 500mm door), or 1250mm (with a 600mm door).

Please note that for most finishes the filler panels in the corner have no profile on their fronts, they are flat panels.

Since the blind corner cabinet comes out 650mm the distances are square numbers. This adds freedom in what you can put beside blind corner cabinets as you can now choose to put any cabinet beside it without it making your lines difficult to match between wall and base cabinets.
This carcase is made of white 16mm thick high moisture resistant (HMR) MDF panels with a solid 16mm thick back panel. It comes flat packed with all parts needed to assemble it included.
This item is for the body of the cabinet only, it does not include items such as doors, toe kicks, or handles.
The carcase's dimensions when assembled not including the door are:
Depth: 650mm
Width: 1150mm
Height: 870mm
---
1x BODY MR MELAMINE SLAB CORNER BLIND BASE 720H1150W580D16T WHITE