Sinks
Sinks
Sinks → With under mount or top mount options, and in stainless steel, granite or ceramic, we have a wide range of sinks to meet your every need.
Subcategories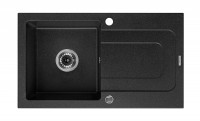 Sale! $410.00
Funk 1-bowl sink with draining board
$
249.00
In stock
Sale! $25.00
Rollmat for draining
$
19.00
In stock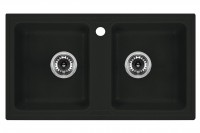 Sale! $450.00
Zorba 2-bowl sink (1 Hole) without draining board
$
350.00
In stock
Please be advised that the images for some of the panels and combined cabinets show additional pieces which are not sold with the product. In these images, the items highlighted in white are typically what is being sold and the items in grey are not included with the product.