Granite sinks
Granite sinks
Granite sinks → European made granite sinks that are composed off 80% natural granite and 20% resin, giving them outstanding strength and durability. Our wide range of sinks has a solution for every kitchen need!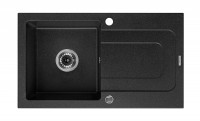 Sale! $410.00
Funk 1-bowl sink with draining board
$
249.00
In stock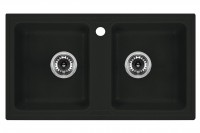 Sale! $450.00
Zorba 2-bowl sink (1 Hole) without draining board
$
350.00
In stock
Please be advised that the images for some of the panels and combined cabinets show additional pieces which are not sold with the product. In these images, the items highlighted in white are typically what is being sold and the items in grey are not included with the product.