Corner wall cabinets
Corner wall cabinets
Corner wall cabinets → Corner wall cabinets designed to utilise the maximum amount of space available! Available in a Julia and Euro and can come in a range of finishes therefore.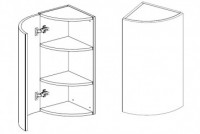 Curved corner wall unit 1 door - Euro
$
250.00
In stock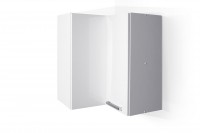 600mm/600mm wide wall corner cabinet Euro
$
324.00
In stock
Please be advised that the images for some of the panels and combined cabinets show additional pieces which are not sold with the product. In these images, the items highlighted in white are typically what is being sold and the items in grey are not included with the product.