Corner solutions
Corner solutions
Corner solutions → Corner cabinets can be such a hassle. Leaning over to get your pots or plastics from the back of the corner gets tiresome very quickly. That is why we have introduced our new corner solutions. From the spinning 360 degree shelving to the pull out metal baskets there is a corner solution for all purposes.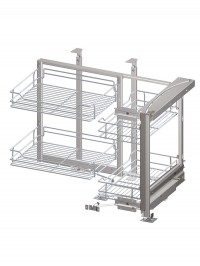 Blind Corner Solution - Magic Pull-Out Shelves - Left Opening
$
260.00
In stock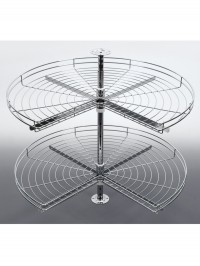 Corner Solution - Revolving Metal Trays
$
120.00
In stock
Please be advised that the images for some of the panels and combined cabinets show additional pieces which are not sold with the product. In these images, the items highlighted in white are typically what is being sold and the items in grey are not included with the product.