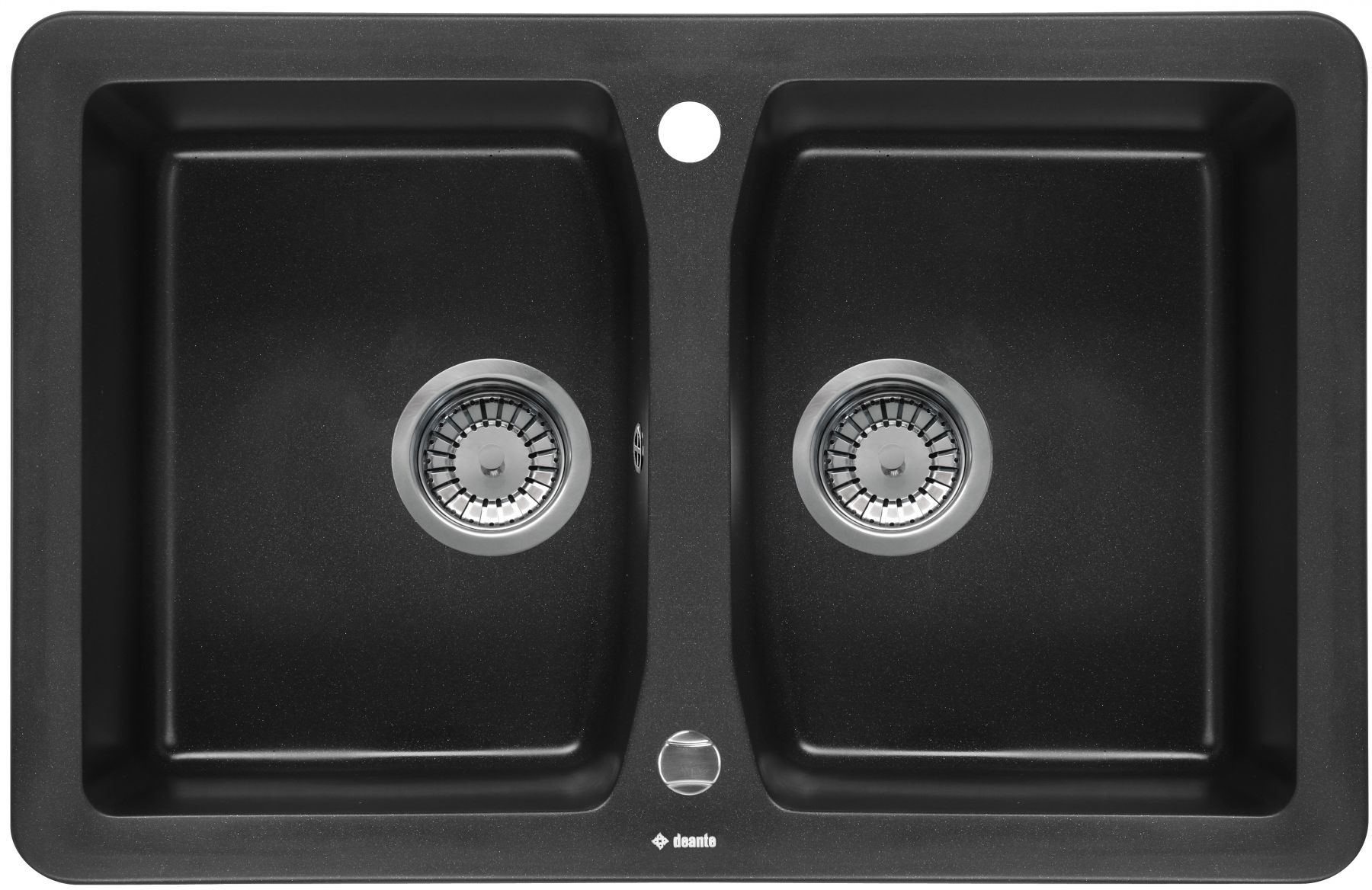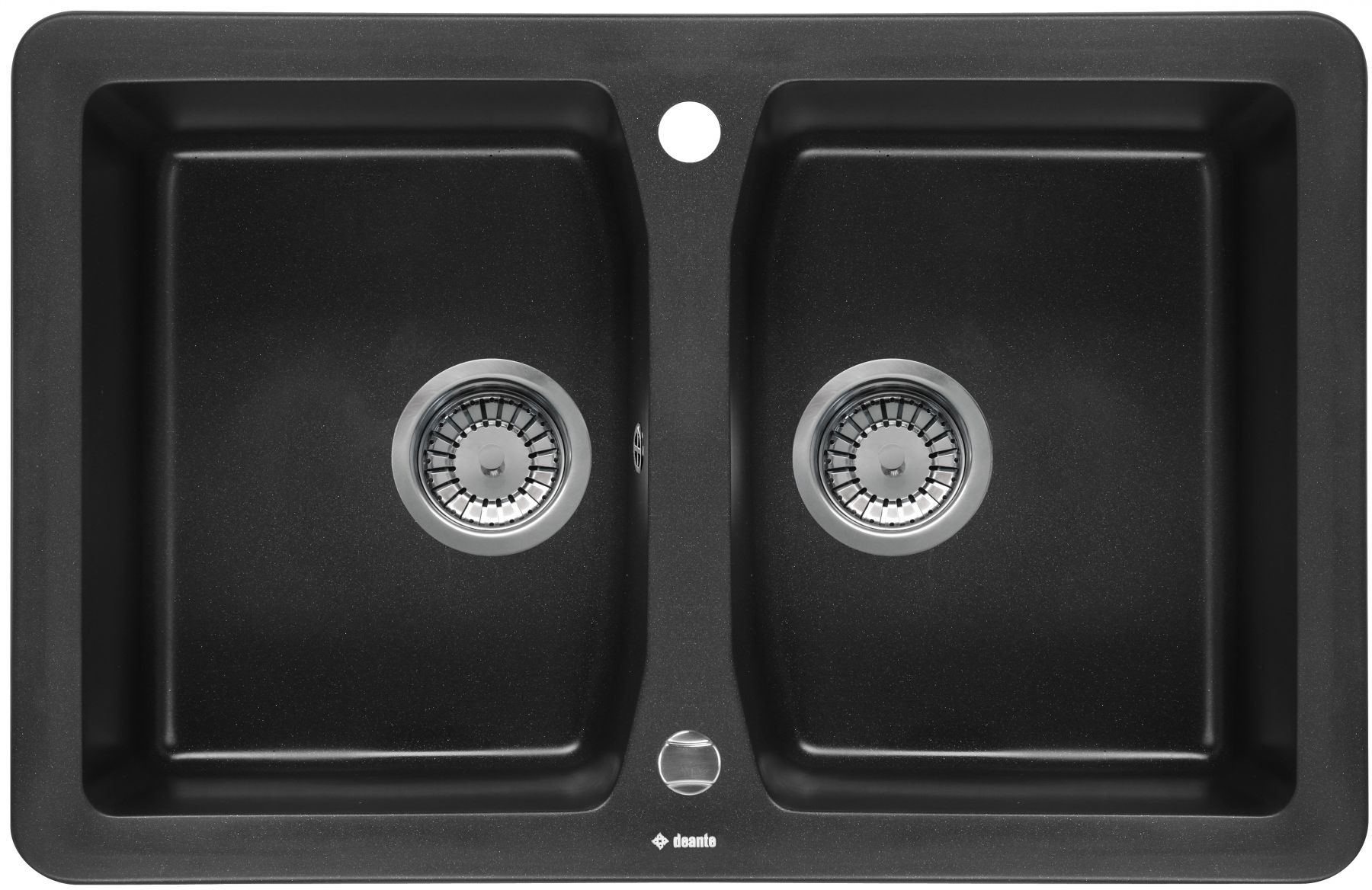 Vivo 2-bowl sink without draining board Graphite
---
Description
Finish: Graphite
European made Granite sink. These sinks are made with 80% natural granite and 20% resin, giving them outstanding strength and endurance.
This sink is:
Impact resistant
Resistant to temperatures up to 250 Celsius
Resistant to thermal shock
Specifications:
10 Years Warranty
Drainage 3,5"
length 780 mm
width 500 mm
Chamber depth 200 mm
Ingredients: Graphite 80% Granite, 20% Resin
Automatic drain closing
Overflow in chamber
Siphon included
Factory made openings for mixer
Reversible
Includes pipes, drainage and overflow accessories.
To fit cabinet: Minimum 800mm wide
Please read the document attached in the product gallery to help take care of your granite sink.
Recommended Daily Care
Regular cleaning at least once per week is important to maintain the appearance of your sink. Use a soapy nylon brush in a circular motion. Rinse thoroughly. Washing liquid is also recommended.
Rinsing and drying after use is very important to eliminate any film build-up that may develop from hard water deposits.
Impregnation with oil once every two weeks is necessary to keep the granite sink in good condition. Impregnation must be done by applying silicon oil, available from us, or cooking oil, all over the clean and dry sink surface.
Most stains are a result of water-borne minerals. Such stains can collect in the film build-up and can generally be avoided with the daily care recommendations above. Persistent stains can be removed with a variety of non-abrasive cleaners (which you may find in our catalogue), vinegar (for lime scales) or bleach solution. Always rinse thoroughly after using any cleaners.
What To Avoid
Strong alkalis (ammonia and caustic soda solution) are not recommended.
Abrasive cleaners - this will dull and scratch the surface and make it more susceptible to stains.
Drain unblocking chemicals that involve filling the sink with water should not be used.
Do not put hot pots or frying pans directly on the sink.
Do not use the sink as a chopping board.
Do not throw or drop heavy or sharp objects inside.