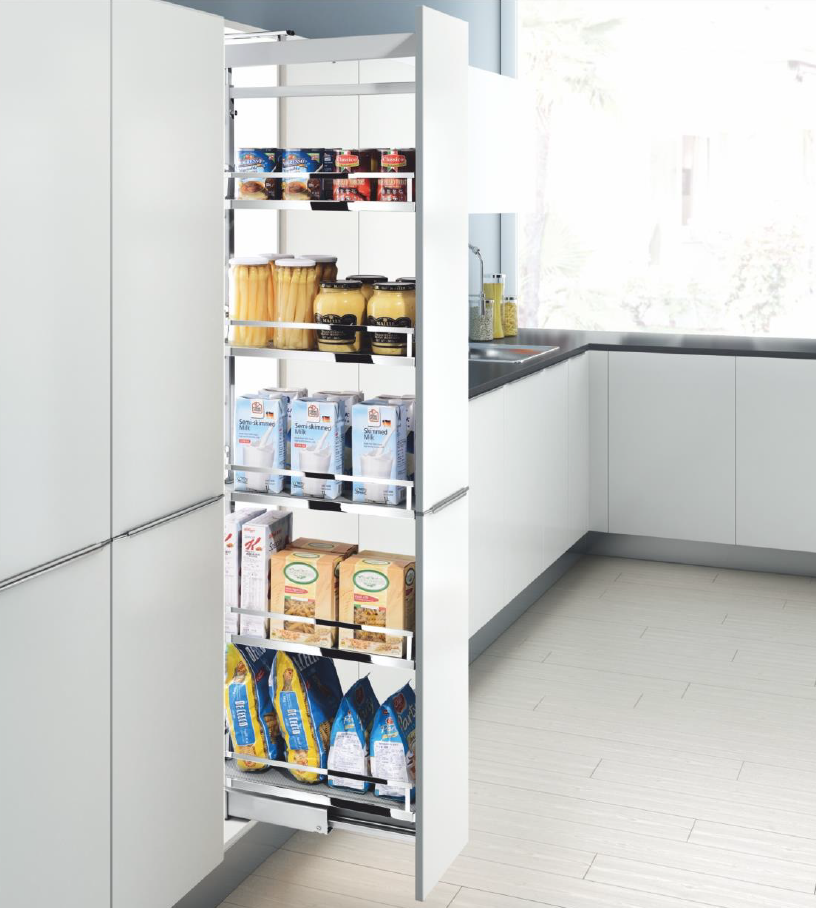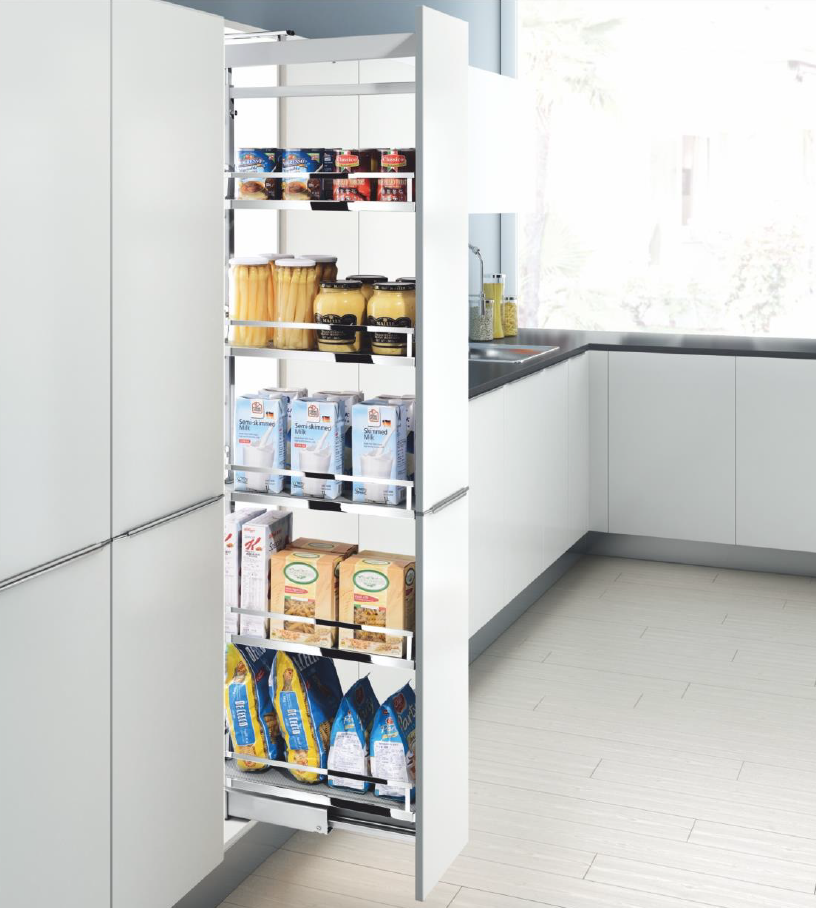 ---
Description
The pull out pantry has become one of our best sellers, with stock selling out before it has even arrived. This is the internal components required to make one of our 450mm wide pantries into a pull-out pantry.
Pull out pantries have a wide range of benefits, including increasing accessibility to all your pantry items and reducing the time you spend searching for a particular ingredient. With metal shelves this pull out pantry accessory is durable and strong, ready to hold all your pantry essentials in your new kitchen.
This is a cabinet accessory comes with 6 layers of metal baskets and it is designed to go in our EURO 450mm wide pantry.
Please note that measurements provided are approximate/based on one particular set-up of the insert.