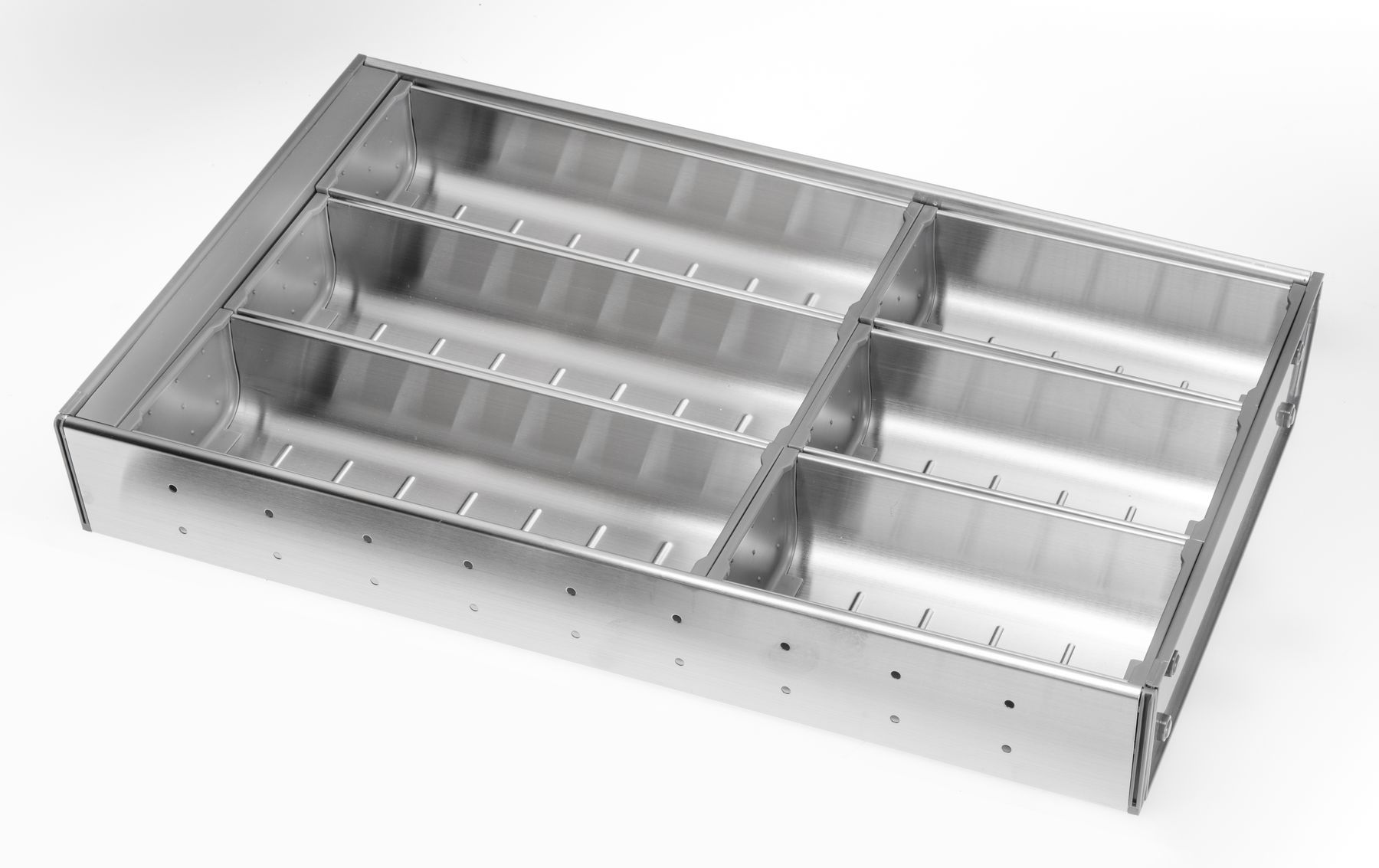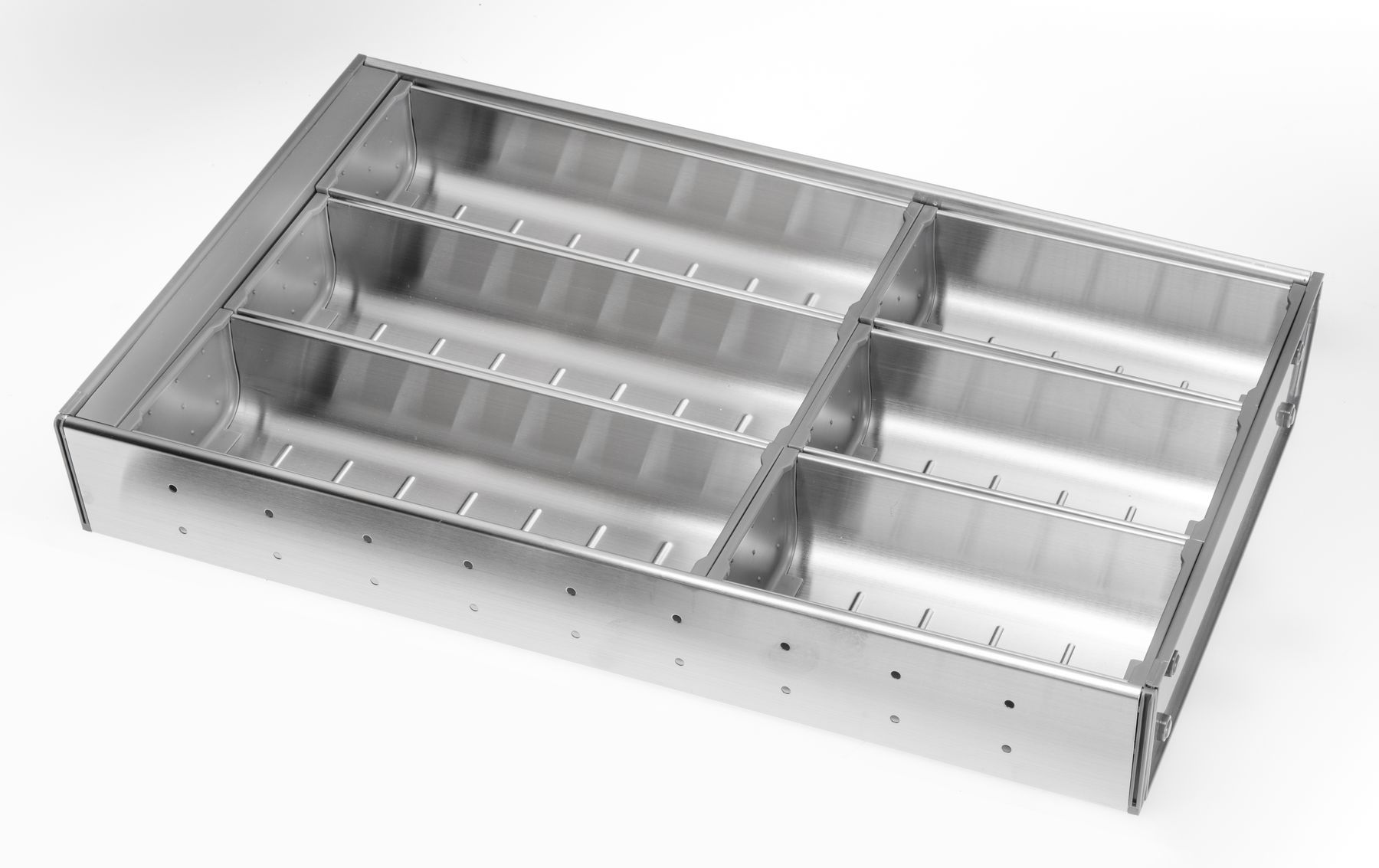 Stainless Steel Cutlery Insert for 400/450mm wide Drawer
Components stock availability
Rosedale

Tauranga

Henderson
---
Description
The benefits of this product are:
Made of Stainless Steel - more durable than plastic inserts.
Easy to clean - put it in the dishwasher
A modular system - you can rearrange the individual trays to your own preference.
Easy to install, no cutting needed, no professional trades person needed.
You can taken them with you when you move kitchens
Easy screw to lock in place, if needed.
Works best with a non slip matt to the side in wide drawers, for longer items such as serving spoons, knives or spatulas to stop them moving around.
For drawers 800 and 900 wide, two inserts work really well.