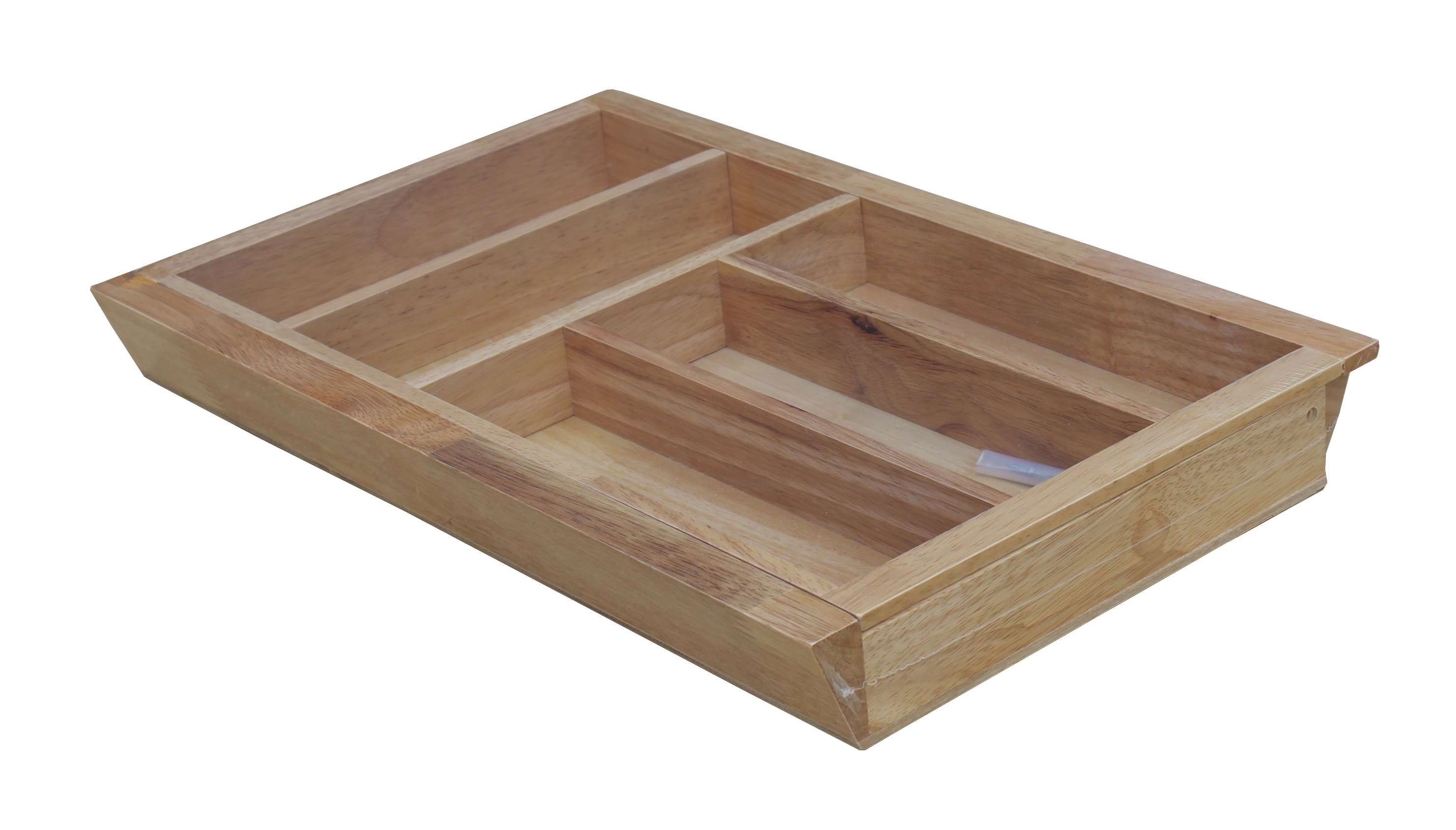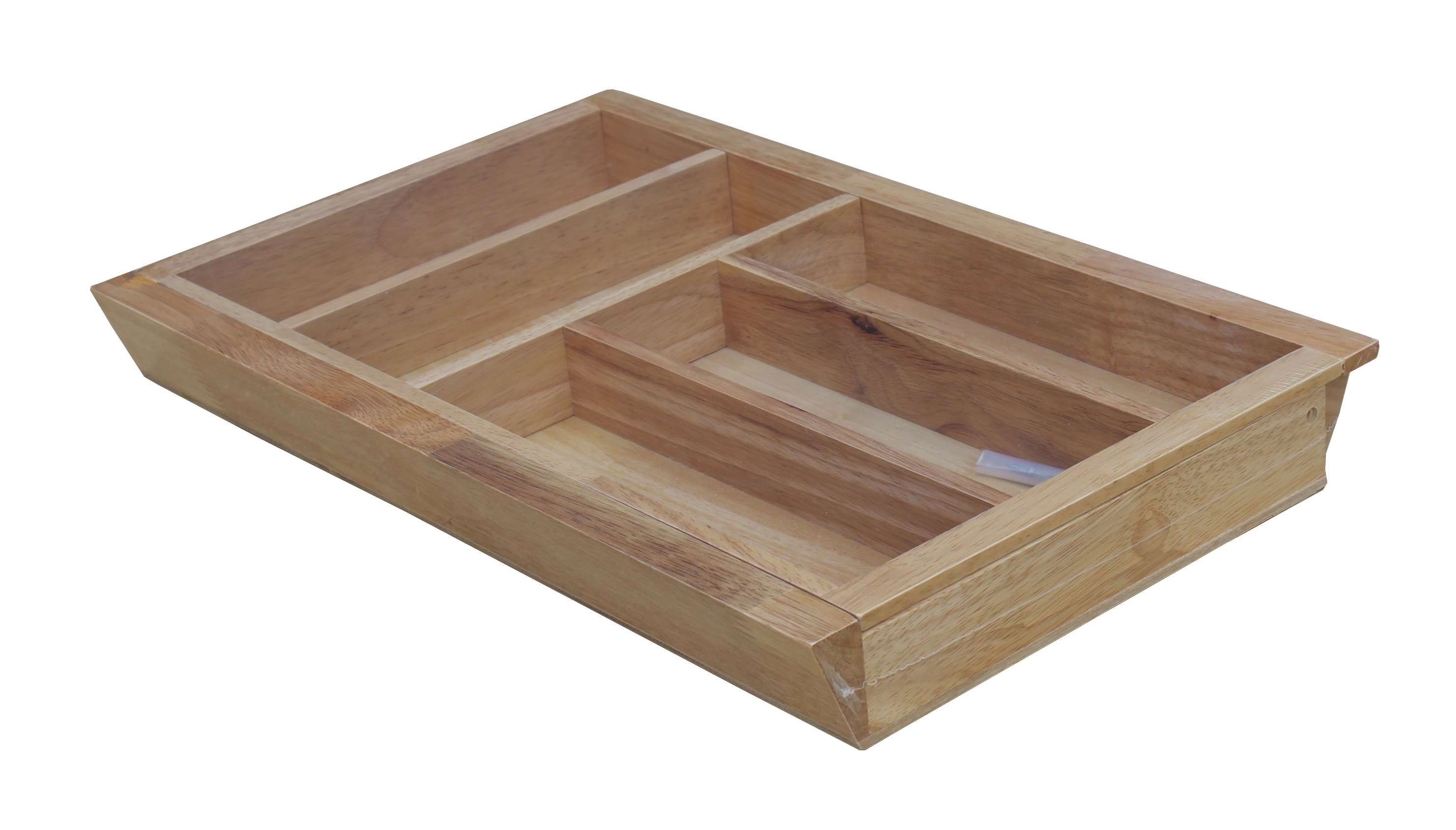 Rubber Wood Cutlery Insert for 400-600mm Wide Drawers
---
Check delivery price 
Components stock availability
---
These Wooden drawer organizers are high quality rubber wood inserts specially designed to fit in our Euro drawers. Perfectly fitted with our modern drawer systems, they give maximum comfort, allowing you to to configure your own personal drawer arrangement.
You can store your cutlery, kitchen knives and other kitchen tools inside this insert in a neat and organised fashion.
The insert is made to be expanded to fit into your drawer perfectly, sliding out from 305mm wide to 520mm wide, allowing this cutlery insert to fit perfectly into either our 400mm wide drawers, 450mm wide drawers or our 600mm wide drawers.
The inserts are covered with a clear matt lacquer, which gives them a very warm, yet impressive appearance.
Please note: this insert fits quite tightly, so we recommend putting the insert in before installing handles.

With this product people also buy