Italian Black Matte Acrylic Granite Sink - 2 Bowl with Draining Board 1160mm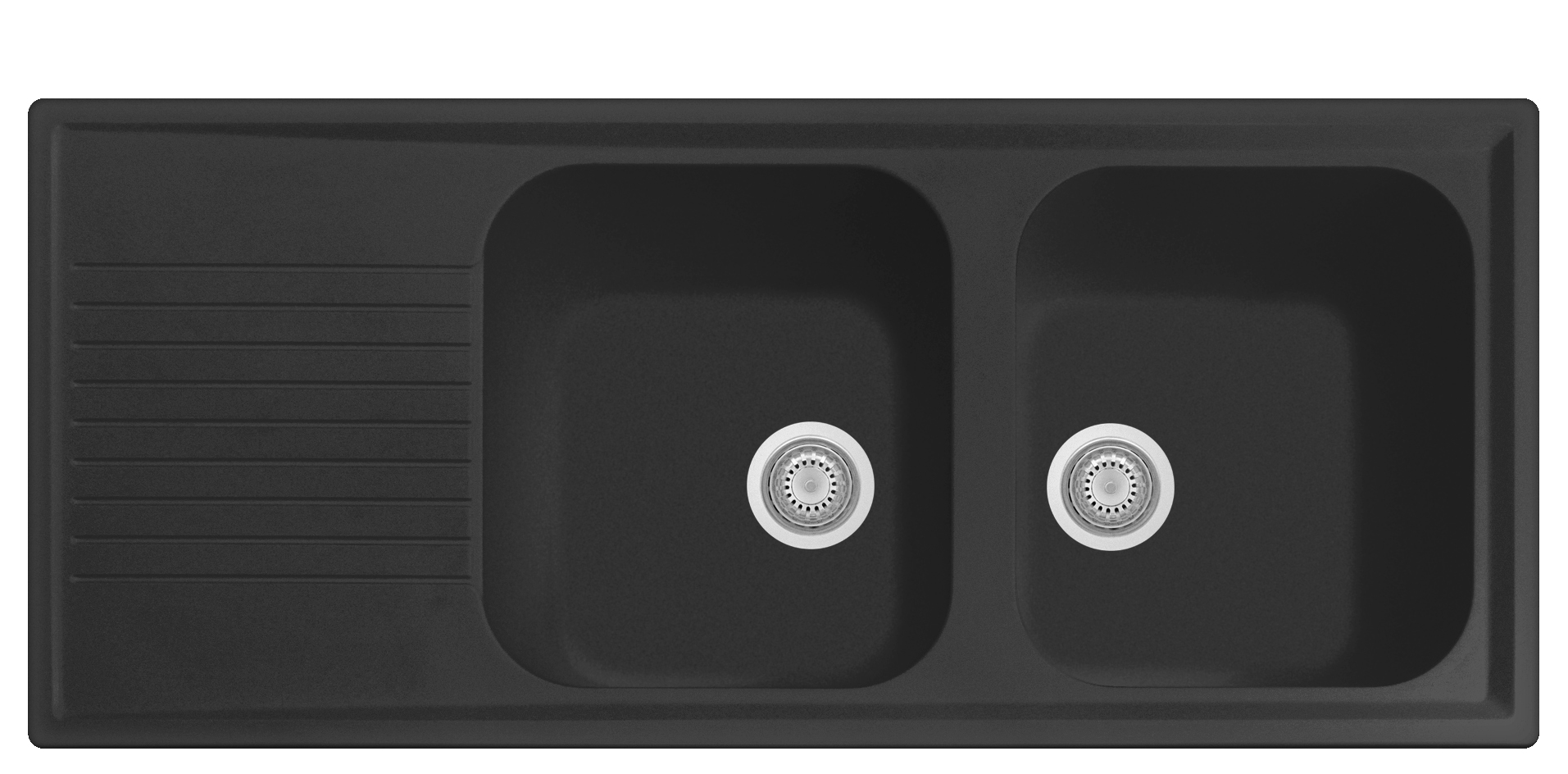 Italian Black Matte Acrylic Granite Sink - 2 Bowl with Draining Board 1160mm
---
Price: $399.00
In stock
---
This beautiful Italian made sink is designed to make your new kitchen look sleek and modern. Made with acrylic granite this sink is designed to be durable and long lasting. The stunning matte black finish allows this sink to fit into any kitchen's colour scheme.
Comes with a 10 year warranty - conditions apply please check our terms and conditions for further details.
The brand new compound material of these sinks is imbued with nanoparticles of Titanium Dioxide (TiO2), which enhance your kitchen's ambiance by reducing air pollution. It does this by an antibacterial process performed by the nanoparticles of titanium dioxide. This antibacterial action makes your sink easier to clean. The nanoparticles of titanium dioxide, present in the sink's innovative material, activate photocatalysis, a natural process that mimics the photosynthesis of the trees, transforming the organic and inorganic pollutants present in the environment into harmless mineral salts.
This antibacterial protection is imbued into the entire sink and will last for the life of the sink. This allows for stress-free food prep at all times.
Dimensions: 1160mm x 500mm
Bowl Dimensions: 360mm x 408mm x 200mm (Bowl depth)
Cabinet minimum for top mounting is 900mm. This sink is recommended to be top mount only.

Please be aware the tap will have to be cut into the sink and not the bench top due to the width of the sink.

PLEASE NOTE: this sink comes in Matte Black only.
---
* The values above are for unpacked and assembled product