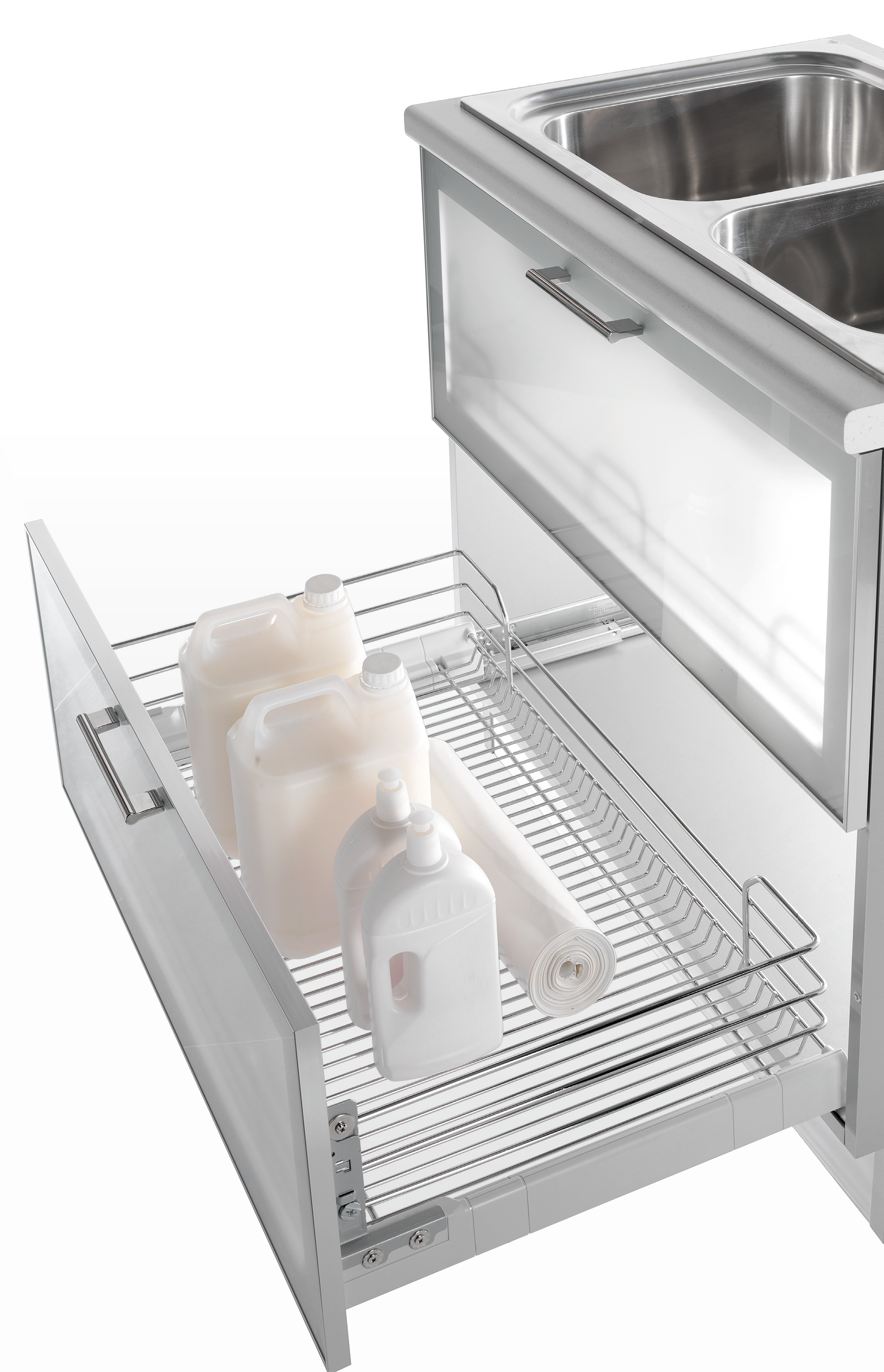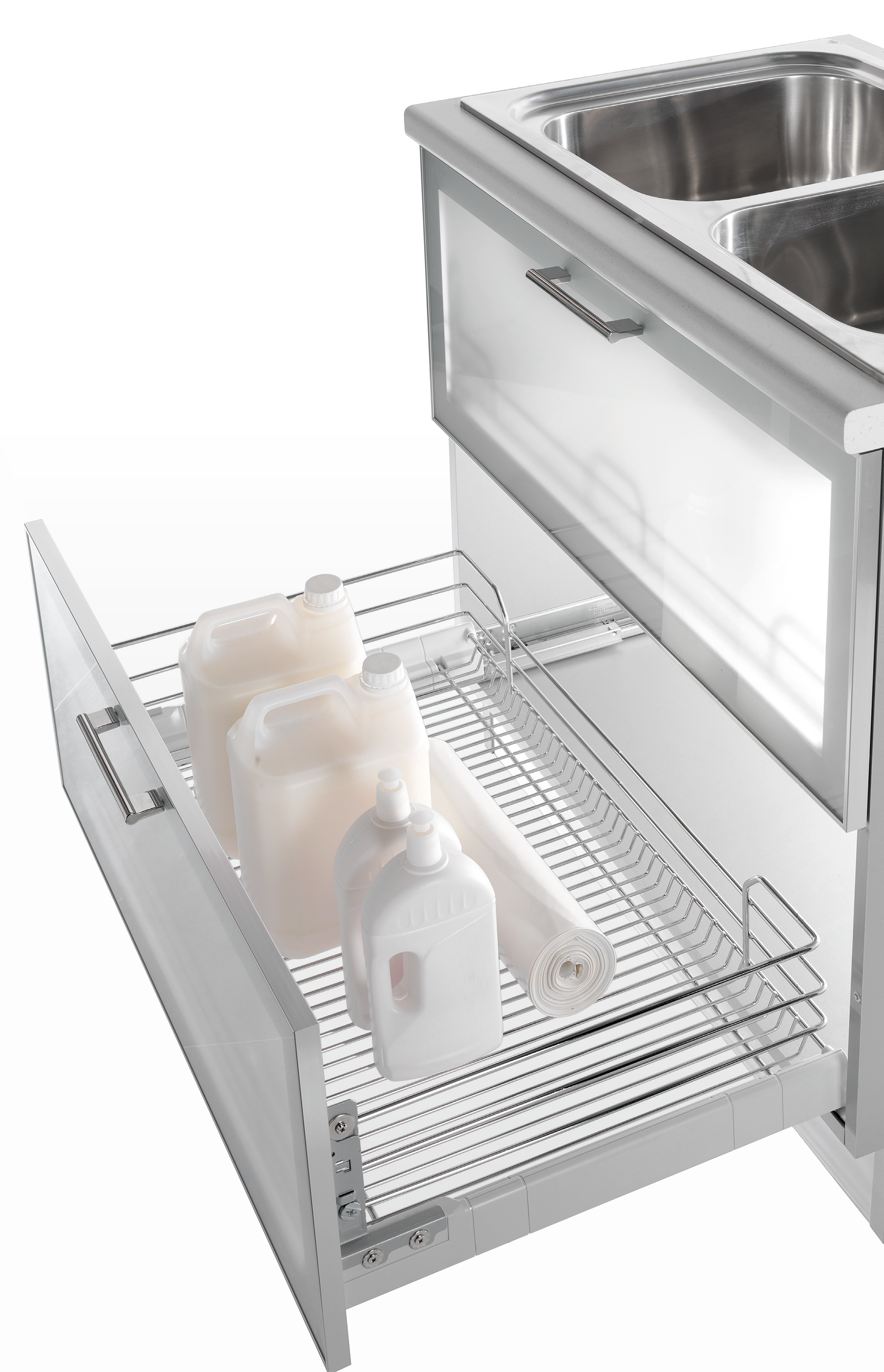 Inoxa Wire Basket Insert for 900mm Wide Two Drawer Cabinet
---
Check delivery price 
Components stock availability
Rosedale

Tauranga

Henderson
---
Please note this item is only the wire basket insert for the bottom drawer in an Two Drawer cabinet. The cabinet, other drawer(s), etc. is not included.
This drawer insert can be used in combination with INSERT-BASE-W900-UNDERSINK-WIRE-BASKET (supplier: 3207Y/90-50PC) as an insert for the top drawer and the sponge tray INSERT-BASE-W900-UNDERSINK-SPONGE-TRAY (supplier: 99/90) to go in this as well.
Please note this is only the basket insert, the cabinet etc. is not included
Please note the screws for installation are not included and will need to be purchased separately from your local hardware store.