Breakfast bar Support Leg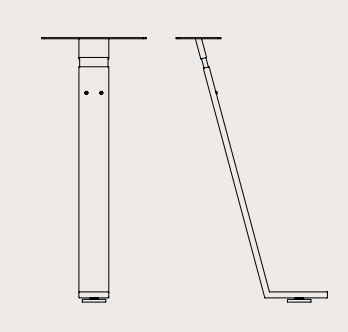 Breakfast bar Support Leg
---
Catalogue No.:  BBar-Support-Italica
Price: $100.00
Out of stock
---
A leg support produced by welded square shaped tube.
Our peninsular leg supports combine design and functionality giving them high weight resistance and height adjustability.
They can be used in multiple combinations to fulfil all needs, and are easy to assemble and install.
Its dimensions are:

590mm wide base surface
100mm wide lip at both top edges
It has an adjustable height from 820mm - 900mm max
Please note this item is only the support leg, not including the benchtop etc. The example image is only intended to show the possibilities of use.
---
* The values above are for unpacked and assembled product