Body for 900mm x 900mm corner pantry Euro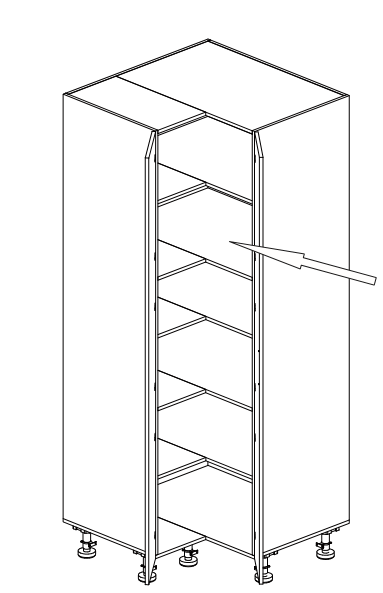 Body for 900mm x 900mm corner pantry Euro
---
Corner cabinets with drawers: Check the drawer will not hit other cabinets, handles or appliances when opened.
Catalogue No.:  S90/90/222/2D-BODY
Price: $674.00
Only 4 left
Can be backordered, ETA: 3 months
Note: This product contains more than one component. Because of that, the price and the quantity depend on components' combination and availability. If the component(s) is available on backorder only, the product will be issued only after all the components arrive on Estimated Time Arrival (ETA). Please see the section 'Components' or contact us for details.
---
This item is the BODY ONLY. Includes all parts needed to assemble it including hinges, screws, ( if applicable; drawer runners and drawers but NOT drawer fronts) but NOT including Doors or Toe kicks.
Please note when assembled the smaller door (not included here) must be opened first before the larger door will open.

---
Depth: 900 mm
Width: 900 mm
Height: 2220 mm
* The values above are for unpacked and assembled product