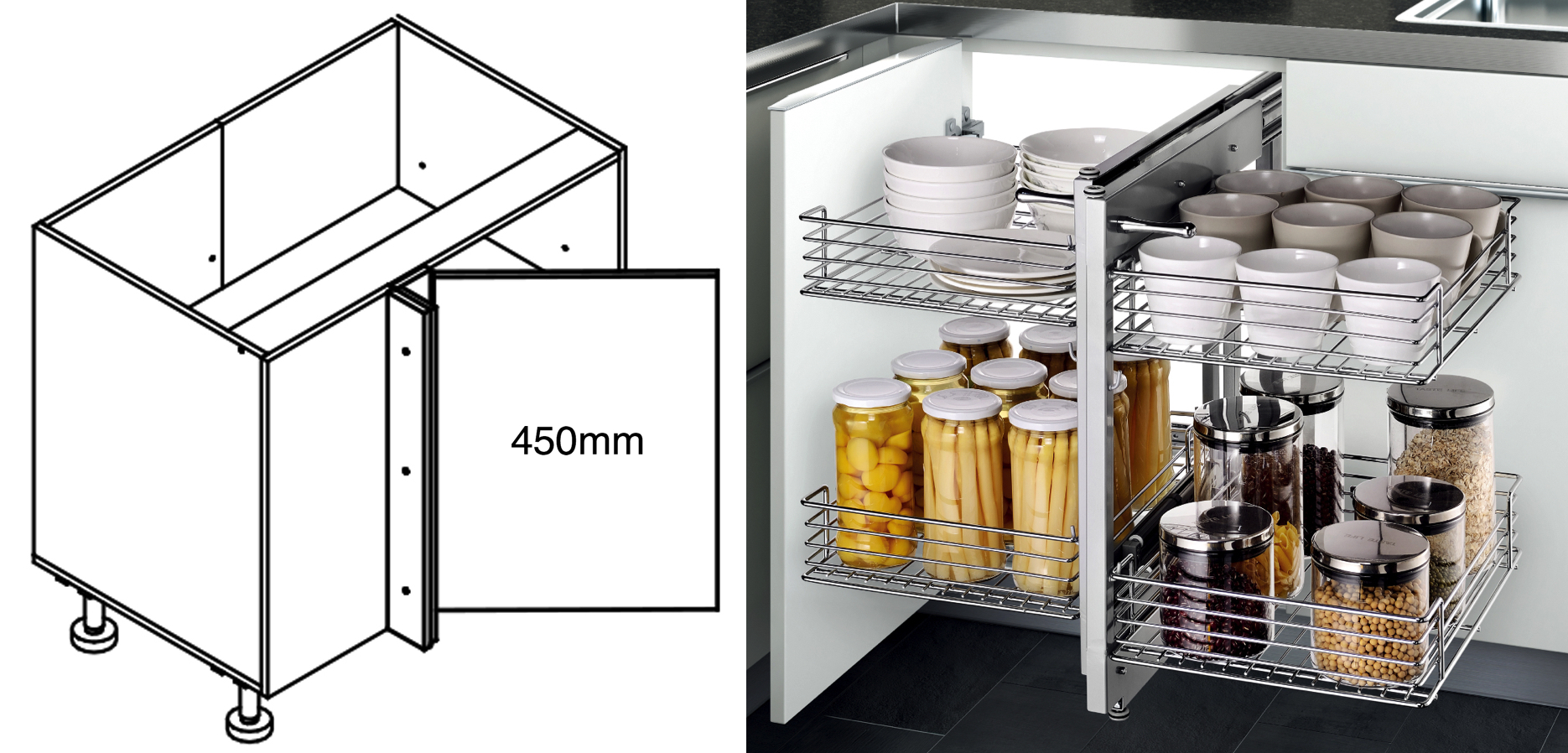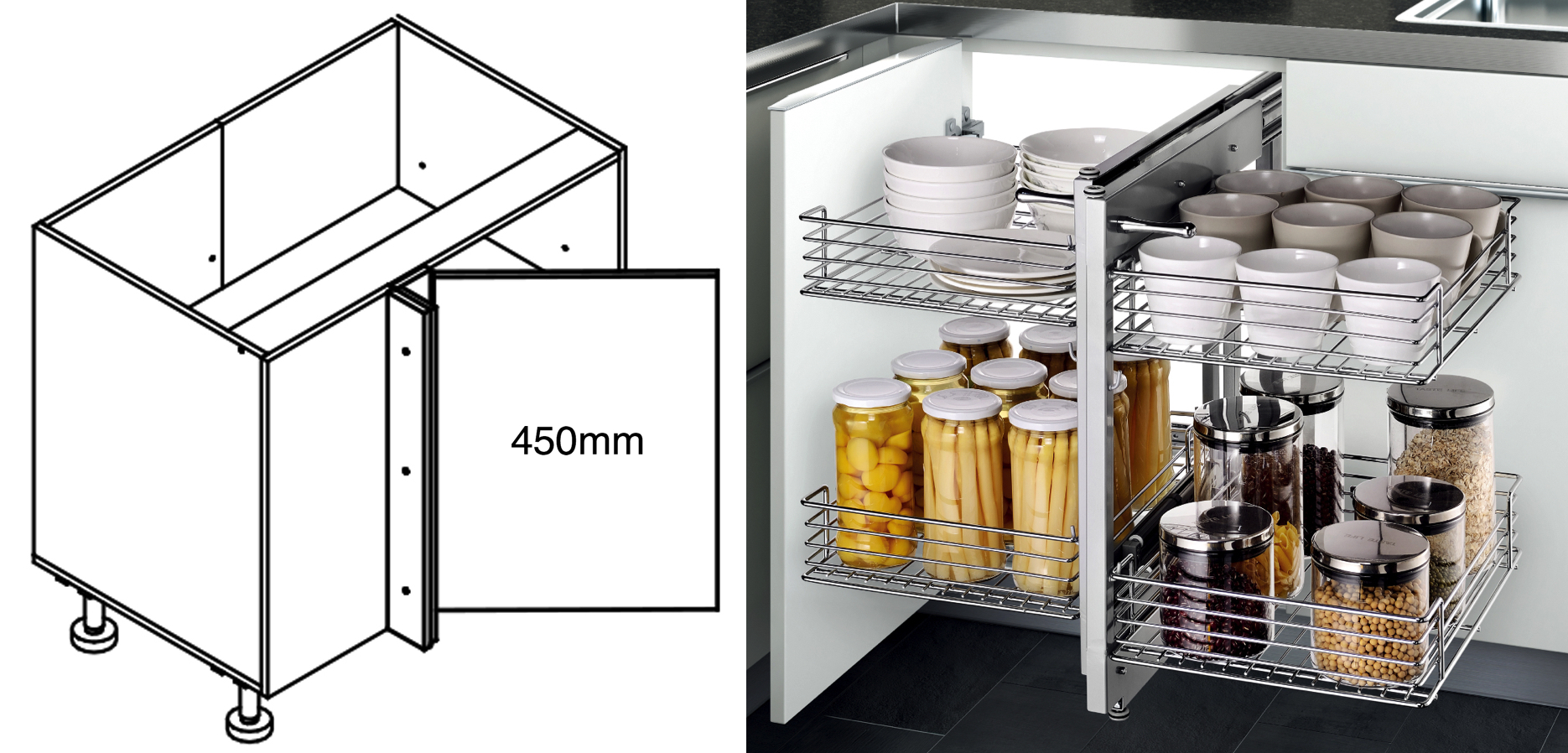 900mm Blind Corner Base Cabinet with Show Hand Corner Insert
Check delivery price 
Note! This product contains multiple components. Check the stock availability below! 
Components stock availability
Rosedale

Tauranga

Henderson
---
Please note: This corner cabinet can be left or right orientated.
European made 900mm blind corner Cabinet.
Please note: this corner unit requires 1200mm from the wall to the end of cabinet, if you are unsure please contact us via email on: info@kitchencabinets.co.nz
If you are tight for space this cabinet can be made to fit in a space of 1100mm, please email us for more details regarding this option at the above email address.
This unit has been designed specifically to fit the kidney inserts and other corner solutions for our blind corner units. As such it is designed with a wider door (450mm wide) than our 950mm wide corner unit (300mm wide door) so the kidney insert can pull out. This corner unit therefore when used in your kitchen will have an empty space behind it of 200-300mm.
Cabinet Dimensions:
900mm wide,
870mm high,
580mm deep (plus filler panel it is 667mm)
Corner cabinets come with different hinges. These hinges are not soft close hinges, however all corner cabinets are supplied with additional "Arctic Slow-down Buttons". This is a grey button that slows down the closing of the doors, having a similar effect to soft close hinges.
Coming with:
The show-hand corner accessory with soft stop is a new innovation in utilising the space in corner cabinets. The shelving is split into two sections which pull out individually. You pull out the first section of shelving using the black handle shown in the image. Then you pull the shelves along, away from the corner. This clears the space in-front of the cabinets door again, and pulls along the second lot of shelves that were further back in the cabinet. This second lot of shelving can then be pulled out as well.
These metal basket shelves are designed to allow easy access to all your items, and clear visualisation of where