200mm Wide Base Cabinet Pull Out Baskets (Side Mounted)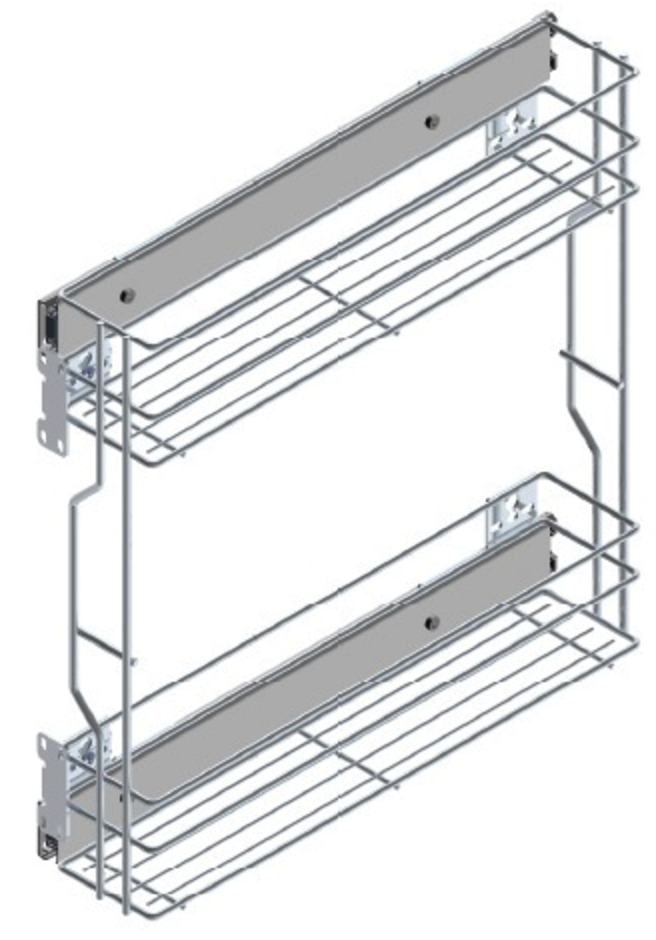 200mm Wide Base Cabinet Pull Out Baskets (Side Mounted)
---
Catalogue No.:  WE03.8085.01.062-200mmBASKET
Price: $120.00
Only 9 left
Can be backordered
---
Two level basket insert for Euro 200mm wide cabinet. These baskets are mounted via a left-hand side runner onto your cabinet and then attached to the cabinet door as well. The baskets have a 10kg total load capacity (so approximately 5kg per basket).
The dimensions of this system are:
Width: 160mm
Depth: 486mm
Height: 484mm
Will fit into our 200mm wide single door Euro base cabinet.
---
Length: 484 mm
Width: 160 mm
Height: 486 mm
* The values above are for unpacked and assembled product